I'm starting a new project for myself this Summer.
I call it "My 3rd Eye"
Basically it consists of me taking my camera with me EVERYWHERE I go.
At the beginning of each day I'll post my favorite photo from the day before.
I've found that I'm always so frustrated when I'm walking on campus or driving somewhere and I see something amazing and don't have my camera with me.
So, this Summer I shall fix that.
I started yesterday, by accident, when I was driving to my sister's with Madre to do some birthday shopping for her at the mall. Low and behold, I looked over and saw a "window to heaven" and quickly snapped it with my point and shoot.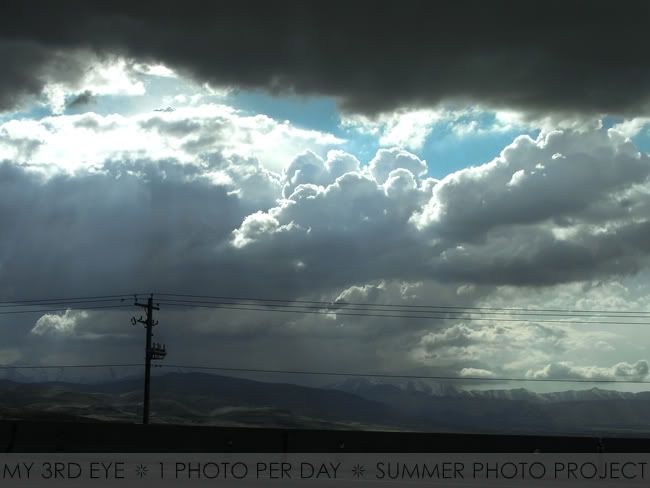 Because Life is Beautiful, of course.

P.S. I've really be slacking on the Pinky Promise Project lately. Those who would like that to start up again check "I Heart This" below. Thanks! :)