Jalene
has been one of my best friends since our junior year of high school, almost 7 years.
We've had a lot of ups in our fabulous friendship and some inconsequential downs
And through it all I have grown to love her more and more.
Jalene's getting married tomorrow
...well, if you want to get technical it's actually today
...in 10 hours to be exact.
She's getting married to the best man heaven could imagine for her.
And starting tomorrow they will begin one very exciting journey through eternity together.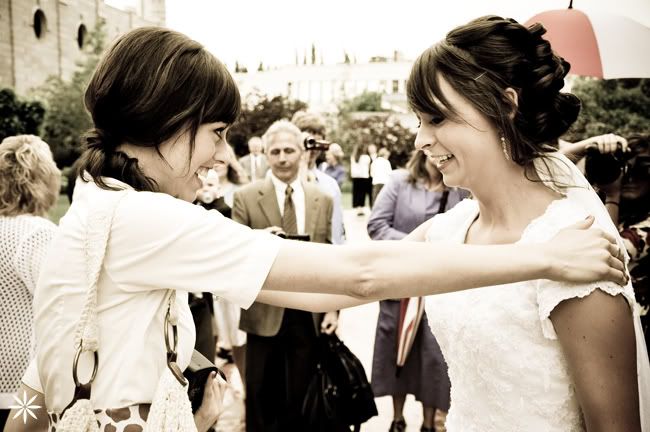 This is from Kristin's wedding almost exactly a year ago, Jalene-left, Kristin-right.
Aw, I love weddings and people falling in love and committing their hearts to one another.
The joy of it all just makes me want to burst into this very song:

The world could always use a little more everlasting love!
(Right Jalene? "What the world needs now is love, sweet love...")