These handsome people are my Father and Mother exactly 40 years ago today: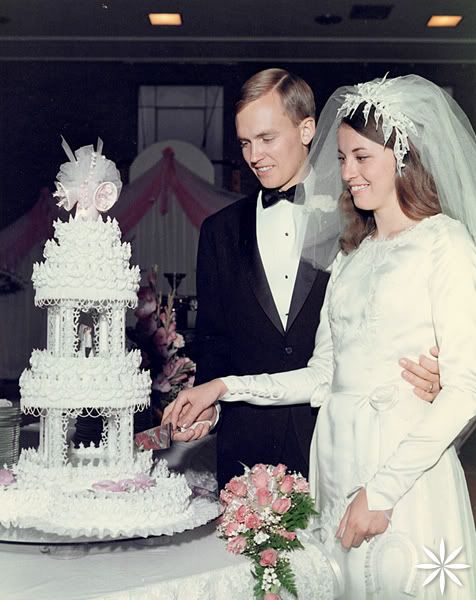 Yep, that's right! As of today, June 12th, they have been married for 40 years!
And, though I'm sure that they've been the best 40 years of their lives
(or at least the last 22 that I've been alive have been)
,
that is still quite a thing to celebrate!
I sure love those guys very v
ery much. I owe nearly everything I am to their love and care of me and my family.