...not only is it the day we get ready for Sunday,
but it's the day I get ready for Monday
Since Summer is practically over the finish line, I figure I better end the "Summer" of my blog:
Without further adieu, here is my last post of this wonderful Summer.
It's been great!

Thank you

for sharing it with me!
Remember when I went to Jackson Hole with my student ward? Well here's a picture of my lovely carpool at the Bar-J Wranglers. Yeehaa! We had some great times!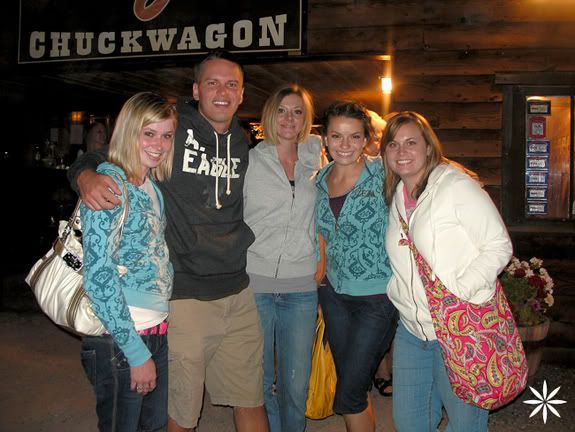 Last night

(also with my student ward and some other wards)

we had a Barn Dance. It was blast and such a good workout. I now know every line dance ever created! Seriously!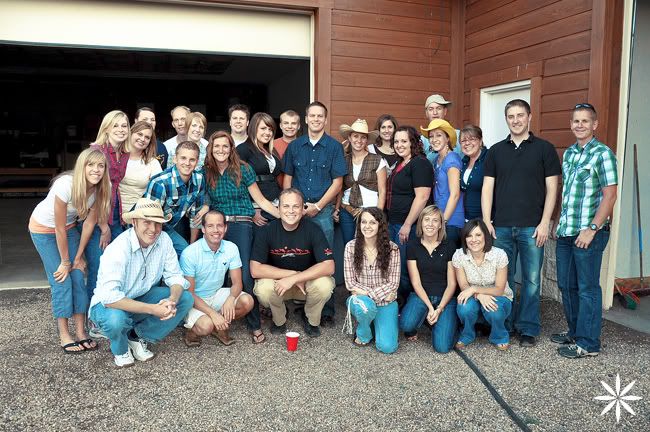 A bit of light reading:
"The Food Nanny Rescues Dinner" by Liz Edmunds

"Winning By Losing" by Jillian Michaels

"Master Your Metabolism" by Jillian Michaels

"Believing Christ" by Stephen E. Robinson

"Teachings of Joseph Smith"

"The Chronicles of Narnia" by C.S. Lewis

"In Praise of Stay-At-Home Moms" by Dr. Laura Schlessinger

"Gospel Principles"

"The Lost Memoirs of Jane Austen" by Syrie James

"Goose Girl" by Shannon Hale

"The Book of Mormon" translated by Joseph Smith

"Life of Pi" by Yann Martel
Yep, this is the mountain of great literature that I'm currently hiking over. Any other awesome recommendations? Leave me a comment!
Well folks, I've got my school bag packed, my laptop charged, my pencils sharpened, my schedule printed, my clothing laundered
(weird word)
and...
...I'm feeling inquisitive!
So Monday,
ready or not
here I come!
"I don't think much of a man who is not wiser today than he was yesterday."
~Abraham Lincoln~