Today,
October 7th 2009,
Is
Jalene
's birthday!
(you may remember her from
here
or
here
or
here
or
here
)
She is the big

2-2!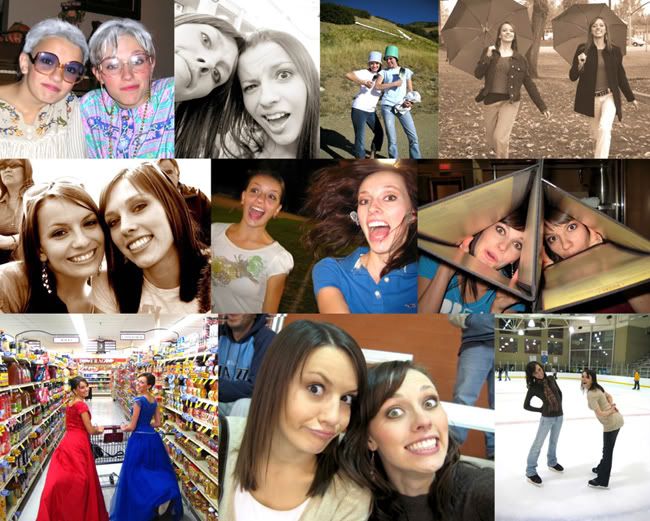 Jalene and I have been best friends since our junior year of high school and, as you can see
above, we have had some awesome times:
Grocery shopping in prom dresses just for fun

Dressing up as old people for the Harvest dance

Buying matching Cookie Monster t-shirts and wearing them to school

EFY: stepping on snails, performing Jalene's song, eating "delicious" chocolate cake, staying up late talking and dancing...and spiritual education of course

Chipmunk karaoke hardcore

(like an apple core)

!!!

Going to our cute friends' farewells, homecomings, weddings and receptions

Lots and lots of awesome photo shoots

Singing duets in choir countless times

(and sometimes crying)

Randomly creating the world's

largest

collection of inside jokes
The list goes on
and on
and on
and on

and on...
Happy Birthday Jaleny Bean!
I hope all your birthday wishes come true :)