*This post is full of made-up words. So, for your convenience I have provided a "key" of sorts at the bottom of the post.
Last week I had the wonderful opportunity to go to Colorado with my parents for one of Dad's many fabulous business trips…well, fabulous if you're not stuck in meetings and such… So, basically Madre1 and I had a blast!
We went with Dad on the same trip a year ago, so we were looking forward to revisiting some of our favorite places, as well as discovering some new ones.
Goodbye, my beautiful mountains! I heart you!
HEL-LO, Rockies (and mucho2 dirty airplane window)!
I love the patchwork-quiltiness3 of aerial views. It's like a toy car mat!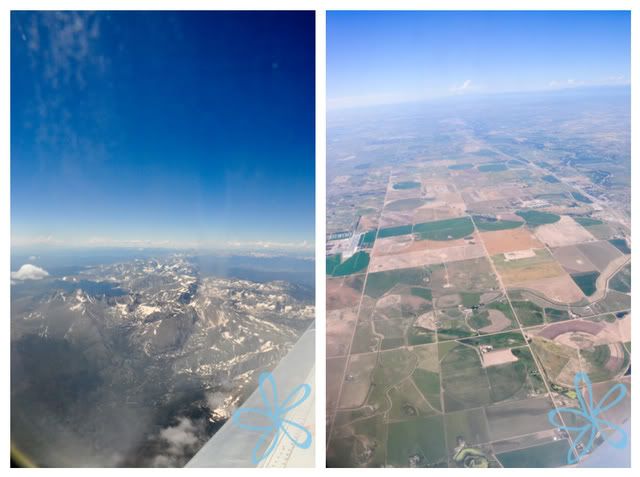 Ok, I seriously love this area of the Denver International Airport. I'm a "natural light" person and I mucho
2
love this vaulted-ceiling-tent thing they've got goin' on.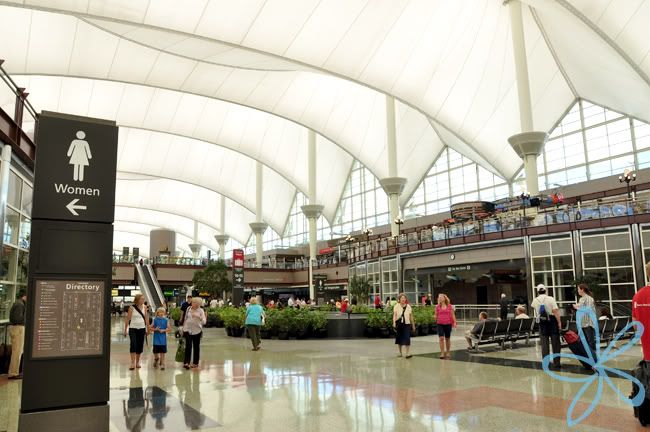 Behold, the inside of our rental car: GMC Yukon aka Dad's new dream car. He was on Cloud 9 at the wheel of that beast. That nifty little GPS stuck to the windshield is who
(not what)
we like to call Dorothy…haha, get it?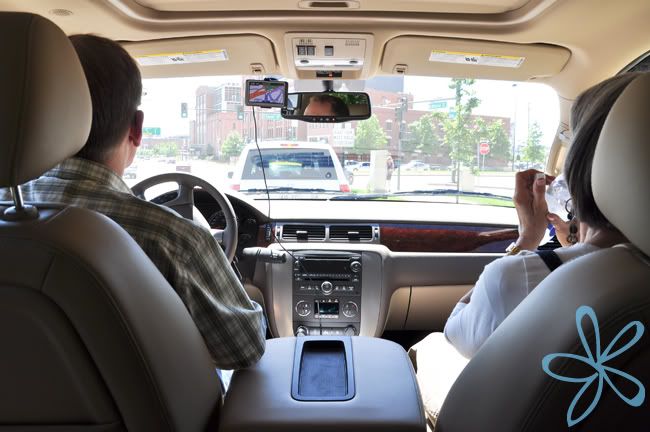 Madre Vanna-ing
4
The Beast.
(P.S. How cool do you have to be to have your name turned into a verb?)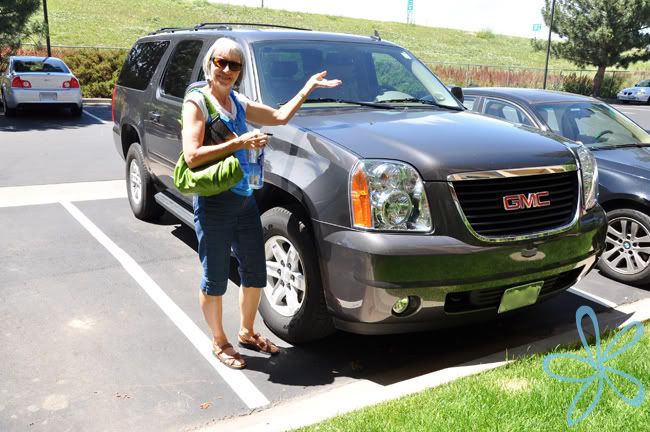 First stop, Downtown Denver. We didn't have a chance to go here last year so we were quickly coined as the wide-eyed tourists with my SLR clicking a mile a minute. Too bad I forgot my Hawaiian shirt and socks-with-sandals combo…Bummer!
I don't know which cities to compare Denver too. It's Salt Lakesque5 in size, but culturally very different. I guess you could say it's a city all its own.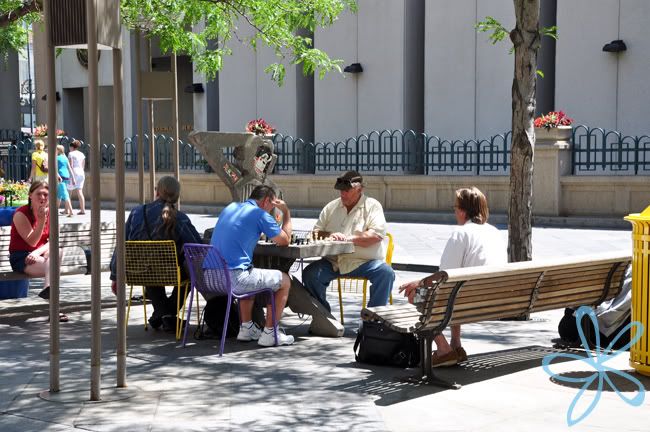 I
love
the subtle artistic touches. We should all incorporate a little more Renoir into our daily lives. That's what I always say…ok, not really, but I do love art!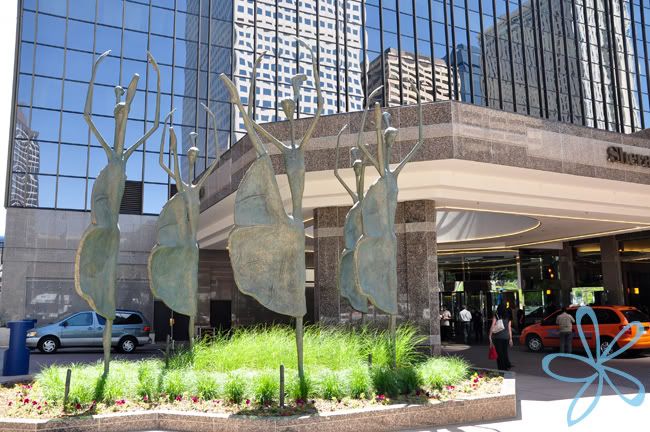 And, of course, the best part was the uniquely painted pianos dotting the sidewalks of the 16
th
Street Mall. Genius idea!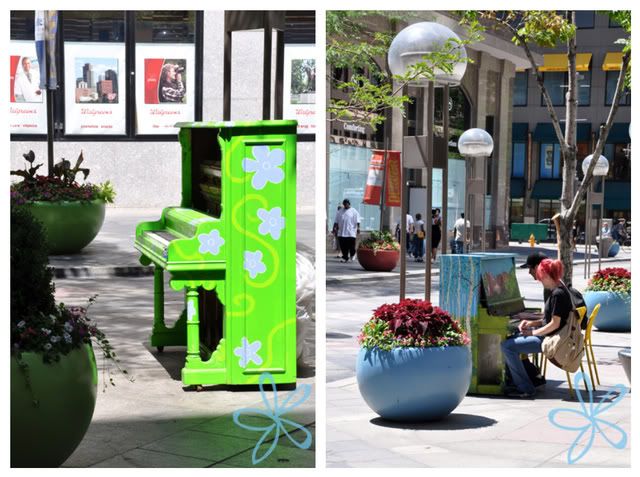 And here we have the Denver Capitol Building.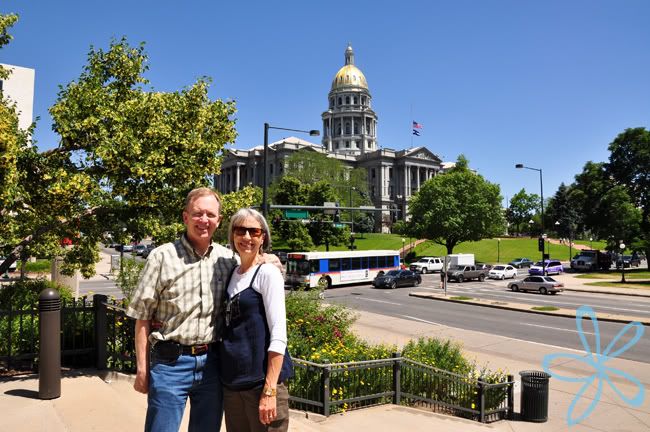 I thought these buildings were perdy6 cool…and suddenly I was craving waffles... ;)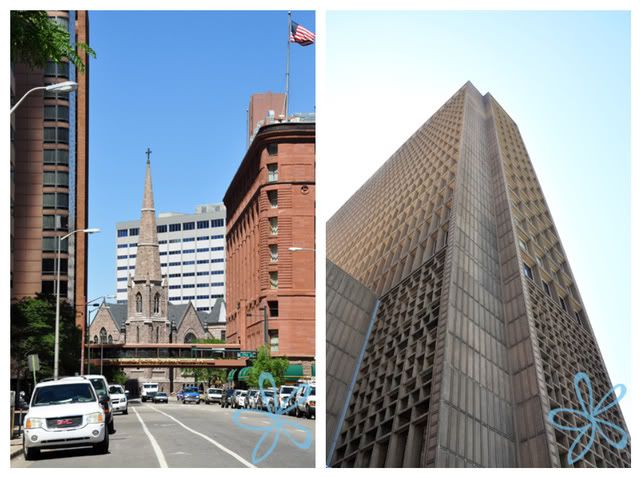 TAH-DAH! Guess what we found on 16th Street? Mad Greens! We fell in love with this place on our last visit, so the first thing I did off the plane was Google-text the closest location. YUM!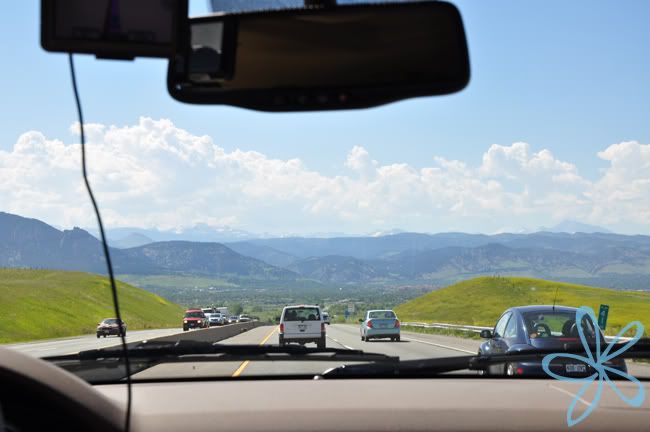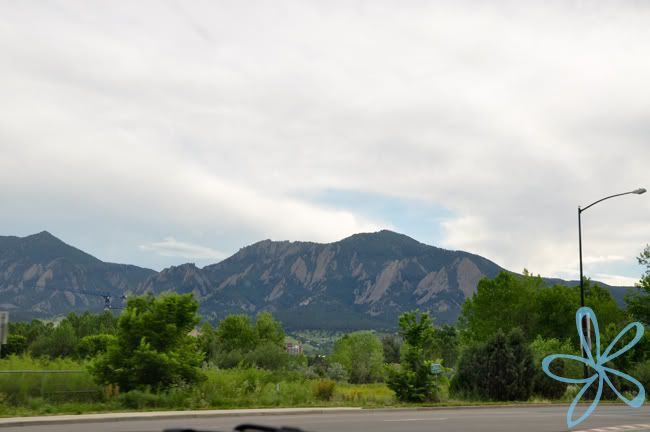 Whoever designed the lobby of our hotel is brilliant. It was very inviting, cozily-lit, and contemporary.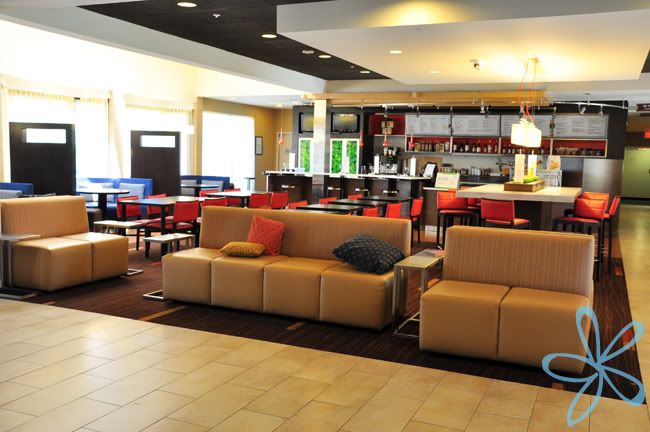 Here's a view from our mini-balcony.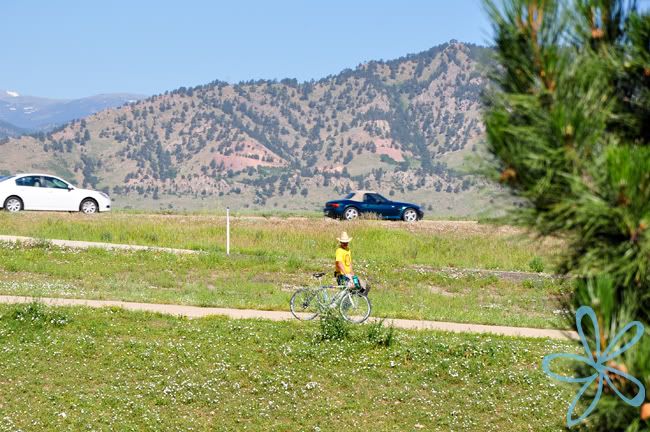 After we got settled in, we decided to go see a movie. I know, right? Nothing says,
"Welcome to this new and exciting city!"
like sitting in a dark room with your eyes glued to a big screen.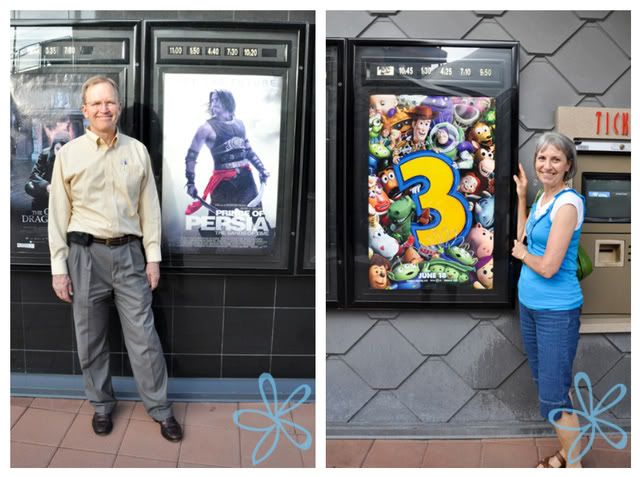 Madre wanted to see Toy Story 3…so we did. Then Dad wanted to see Prince of Persia…so…we got ourselves the world's most succulent subway sandwiches from Firehouse Subs and snuck them into Dad's movie! I recommend the Chicken Salad Sub with the works. YUM!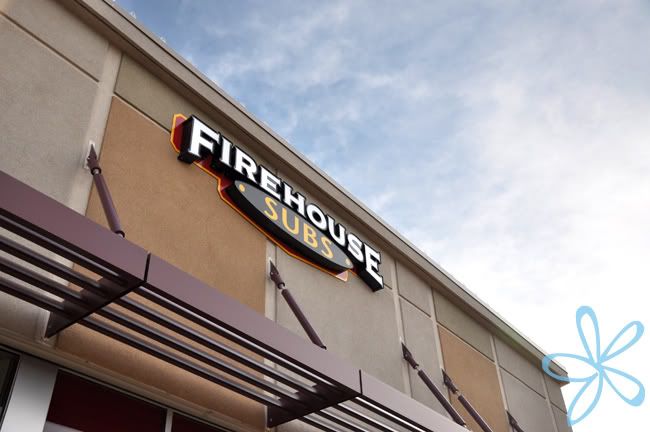 Both movies were fabulous! I absolutely recommend Prince of Persia. The storyline was mysterious, intriguing, and action-packed…not to mention,
Jake Gyllenhaal's arms were, in fact,
massive!
And then, there's the ever-lovable Toy Story 3. How many times can I recommend this epic movie on my blog? At least one more! Go see it!
The next morning, I slept in.
(Hallelujah Chorus)
And Madre, being the loving person that she is, volunteered to go down to the lobby and bring back some breakfast for us. I had to take a picture, cause…well…that's what I do with my food. Plus, it was delicious.
Then, we went out exploring and found this beautiful view of Boulder's epic Flatiron Moutains. Aren't they cool?!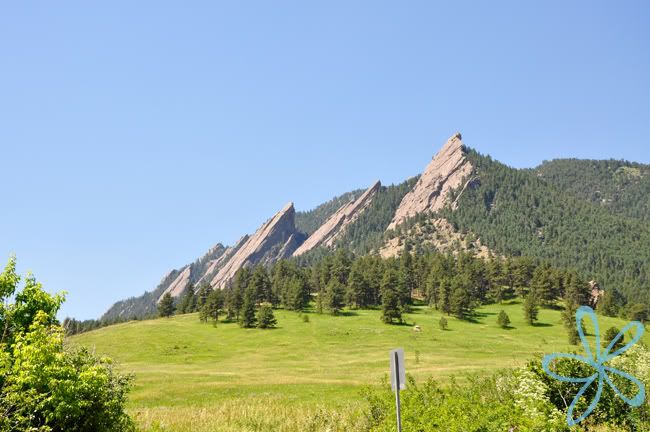 I had a strange desire to walk around the Colorado University campus. I kind of have a fascination with seeing what "the college experience" is like for people in various places.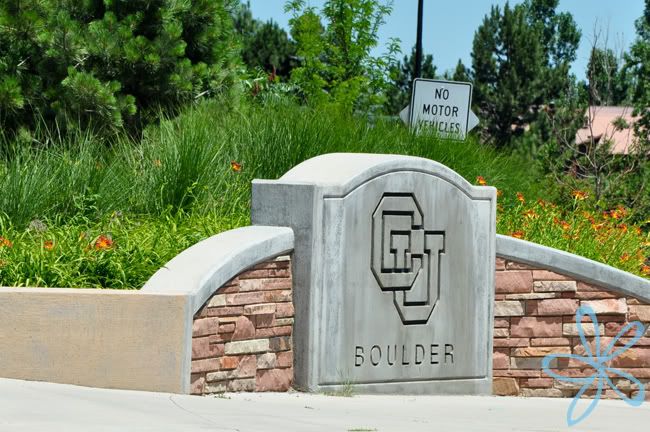 Go Buffalo!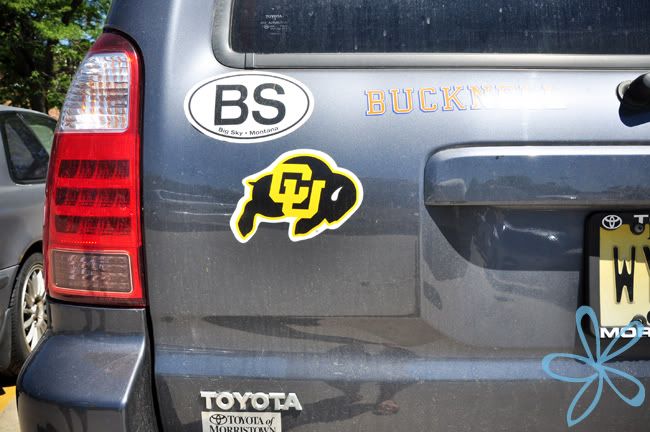 This is what I would look like as an art student at the U of C. Isn't their Art Building beautiful? I love the architecture.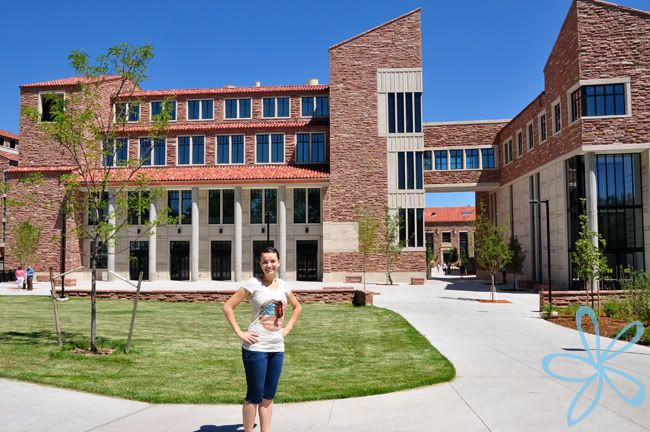 The thing that I thought was awesome about the U of C campus is that
ALL
of the buildings were made of the same brick. How smart! I love the way they all matched each other. It was very unifying.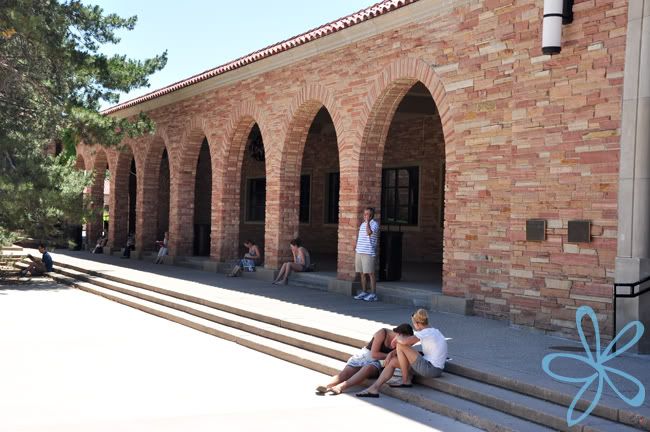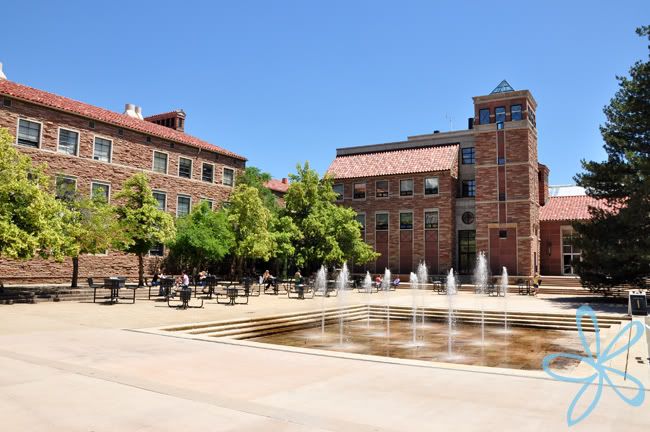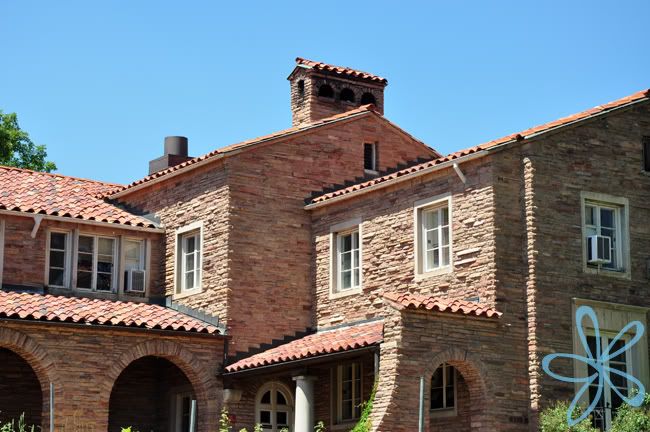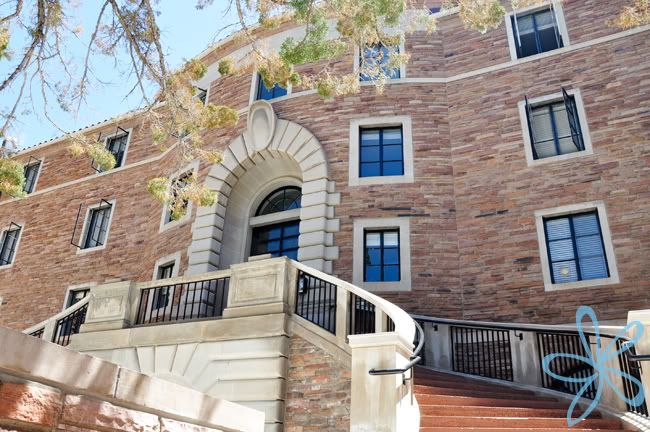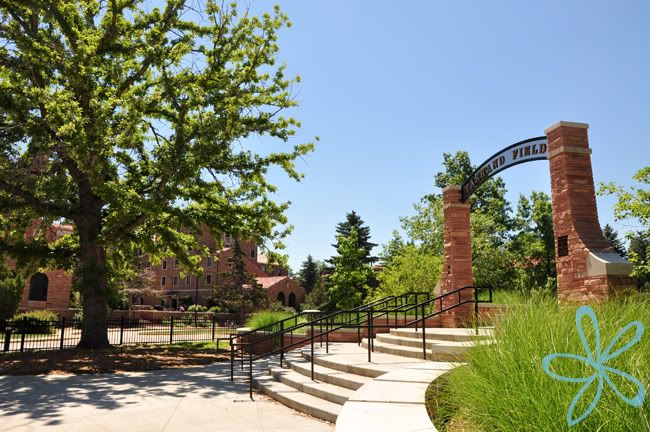 It wouldn't be a "Lindsay Kay Vacation" without my signature photo of a squirrel!
I think this li'l fella was plum tuckered.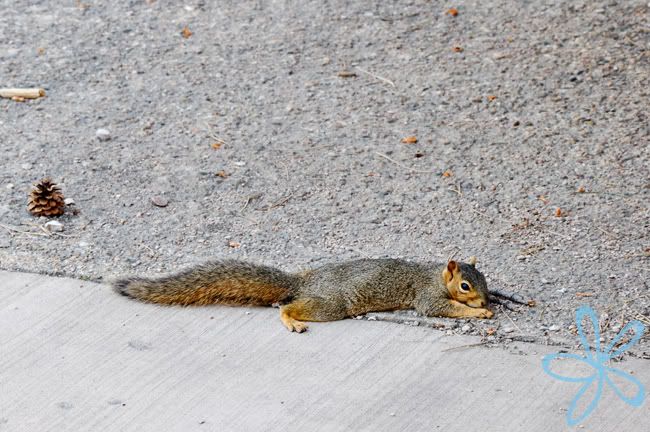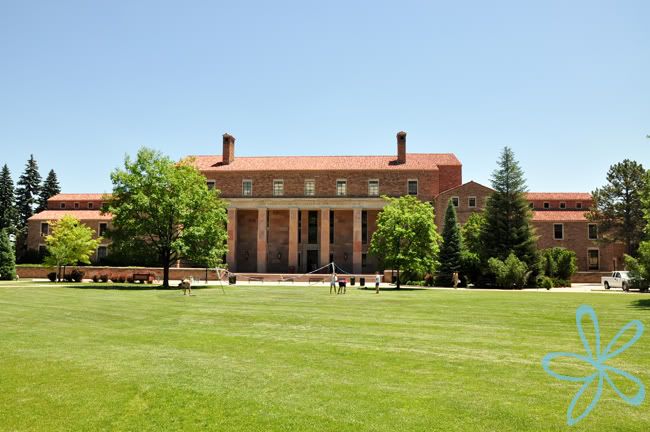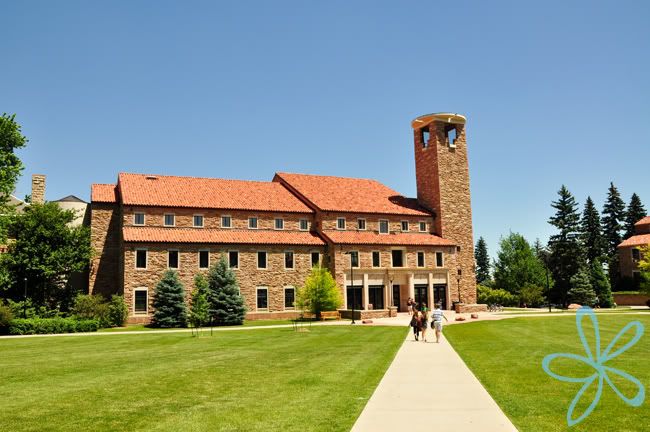 The entrance to the campus library.
I don't know about you, but I'm feeling inspired to learn!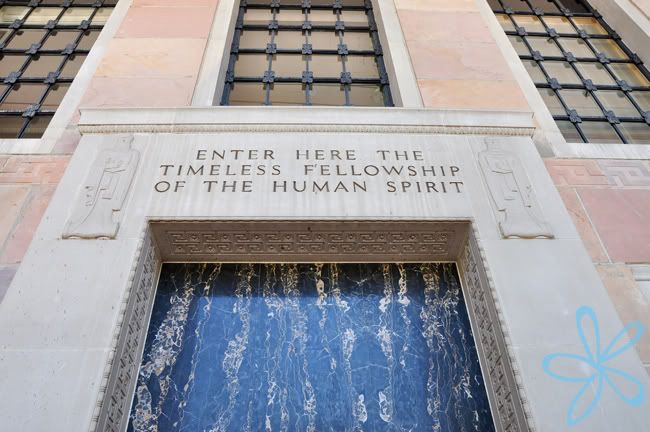 My drawing class days have given me an appreciation for perspective shots.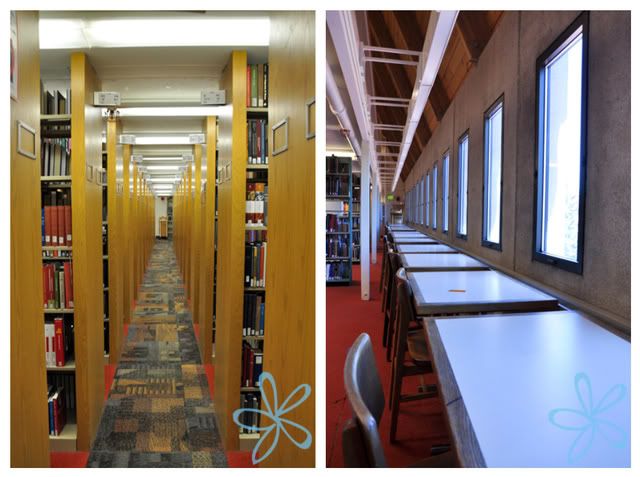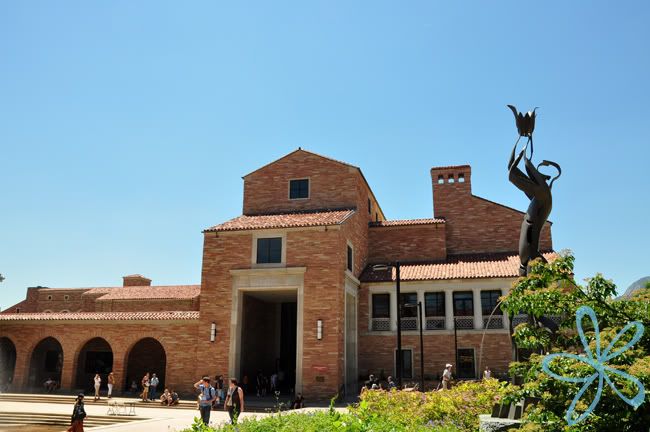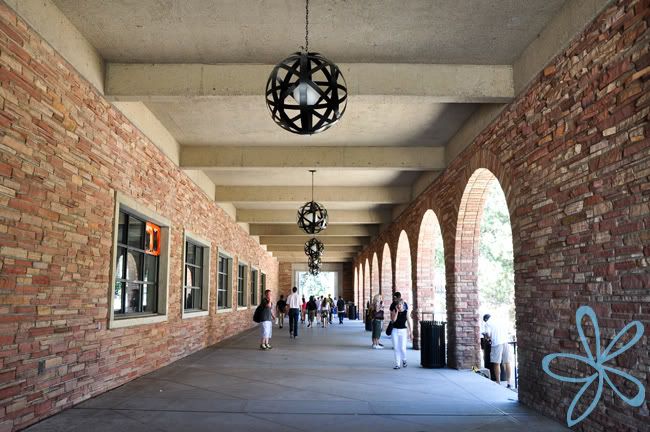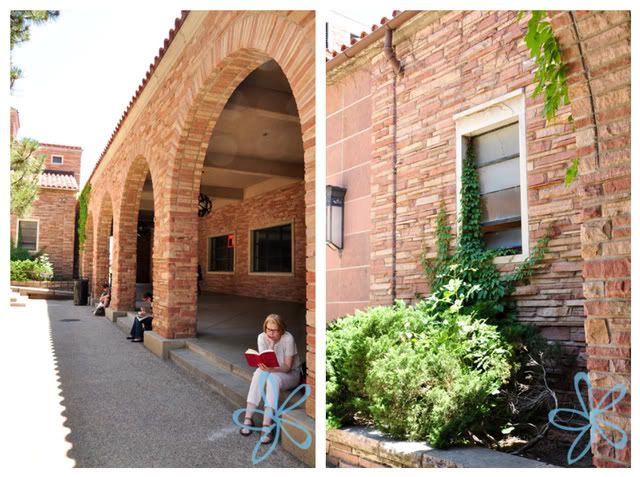 After we walked our feet off, Madre and I were pretty hungry, so again we ventured to Mad Greens. This time I got the Marilyn Monroe Panini: sun roasted tomatoes, goat cheese, smoked turkey and pesto sauce. Uh, can you say
"Holy brilliant combo, Batman!"
?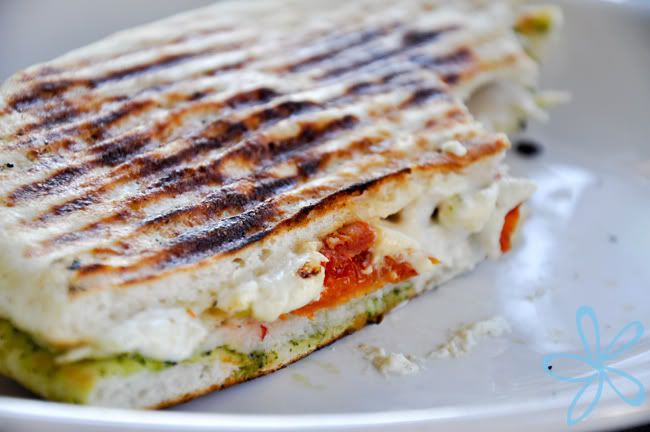 Then, after walking around a bit more we decided to Google-text the nearest Frozen Yogurt: Boulder Chill! Cake Batter and Chocolate-somethin' with a side of coconut. Madre got something fruity, as usual, like Strawberry with a side of raspberries.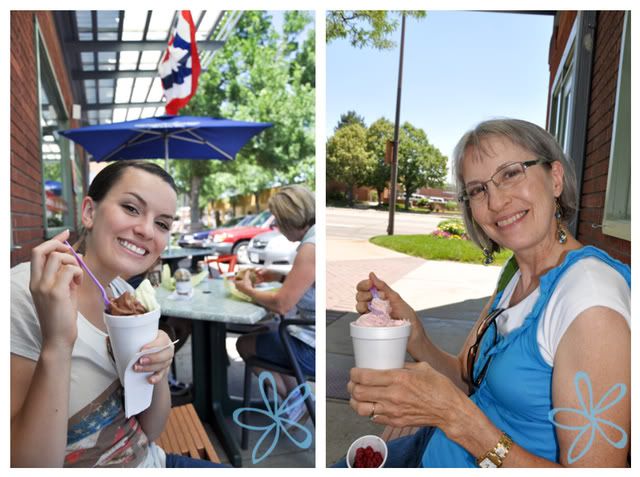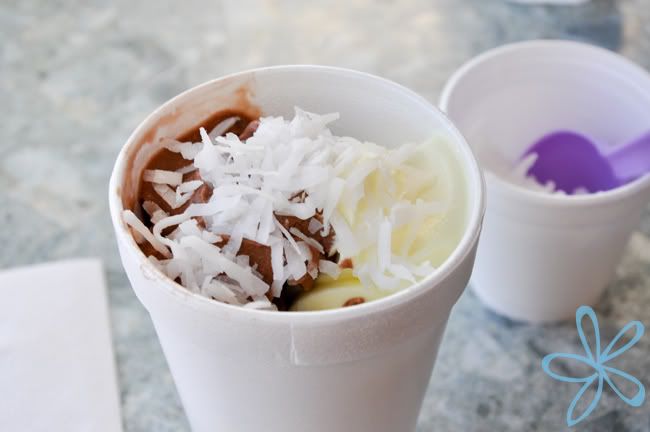 And, just because there was a Great Harvest nextdoor, we got a free slice of freshly-made deliciousity
7
!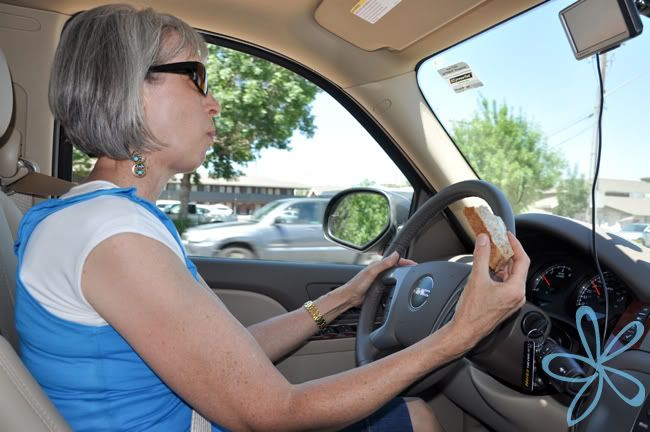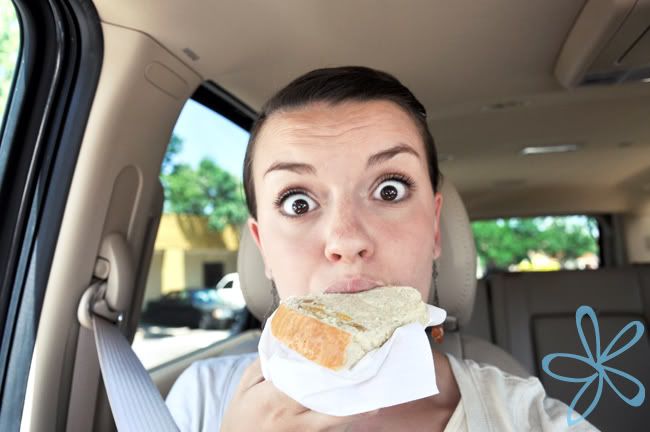 Finally, we had a little time to relax so we pulled out our books and basked in the warmth of the lobby while waiting for our room to finish being cleaned.
I'm
(still)
reading Percy Jackson and the Last Olympian. In fact, my nephew has given me a two-week deadline to finish so he can borrow it and read it again.
Haha!
How generous. I better get crackin'.
We checked to see if our room was finished being cleaned, but it wasn't, so we waited on the stairs for a few more minutes. Then, we crashed for a couple of hours.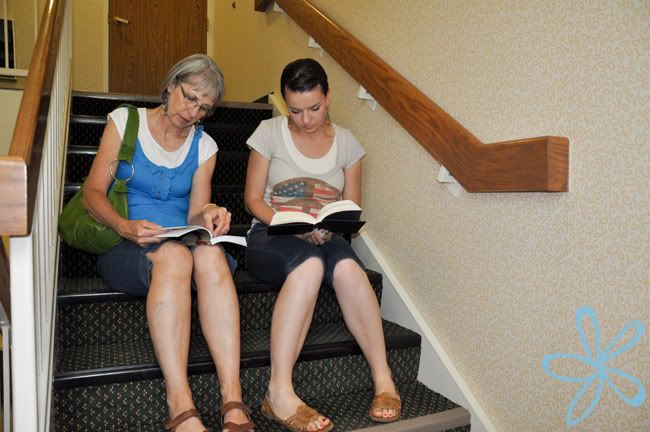 YAY! Time to pick up Dad from meetings.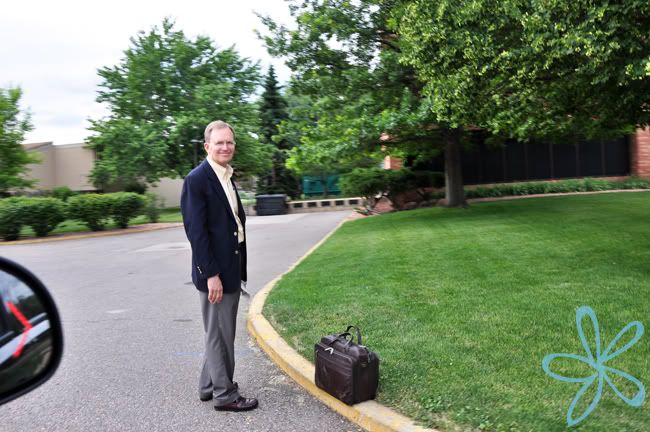 We made our way to Boulder Creek. This is the place where we saw three or four couples walking their horse-dogs8! I guess Boulderians9 have a thing for massive pooches.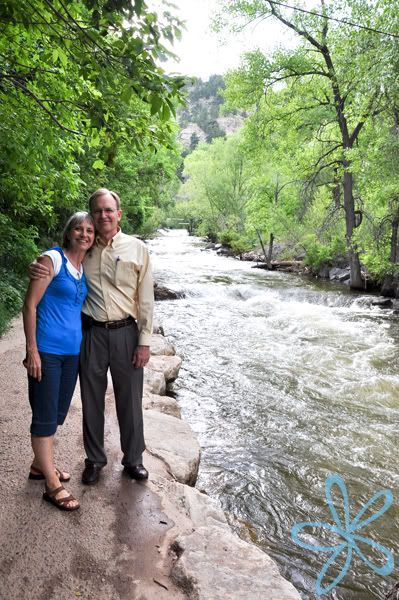 This quote was engraved on a memorial bench along the creek.
I couldn't have said it better myself.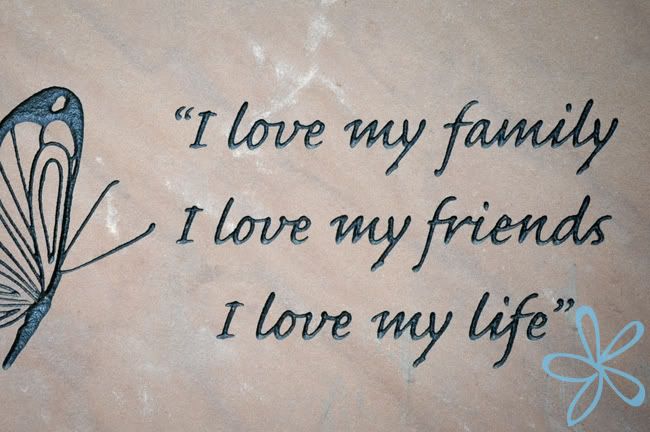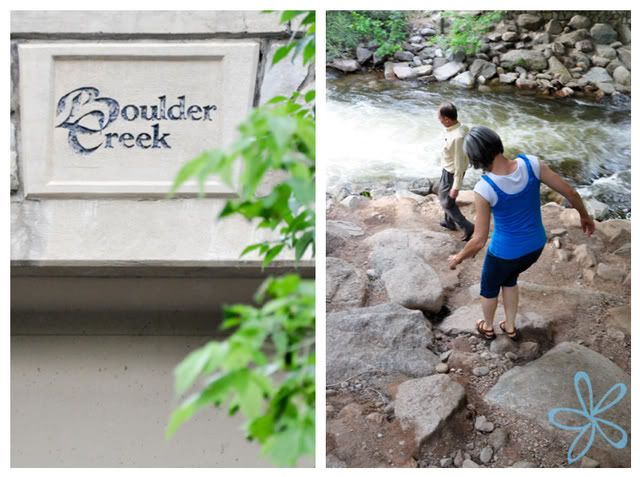 We saw people rope-swinging and several others tubing and kayaking down the creek. It looks like a river to me, but whatever. Next time I'm bringing a tube…
...then again, this is where we saw the nude hobo…so, maybe I'll just stick to the hotel pool.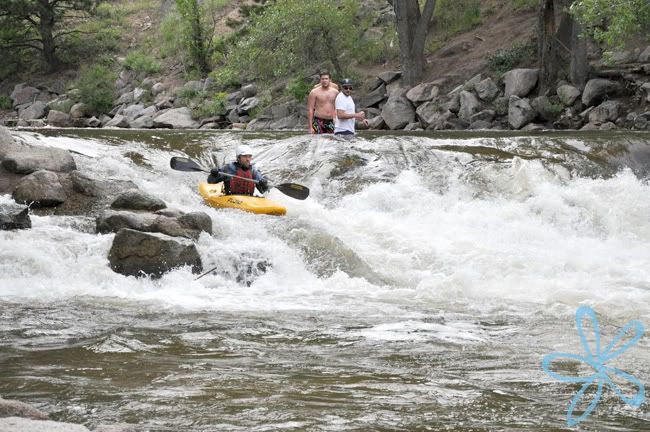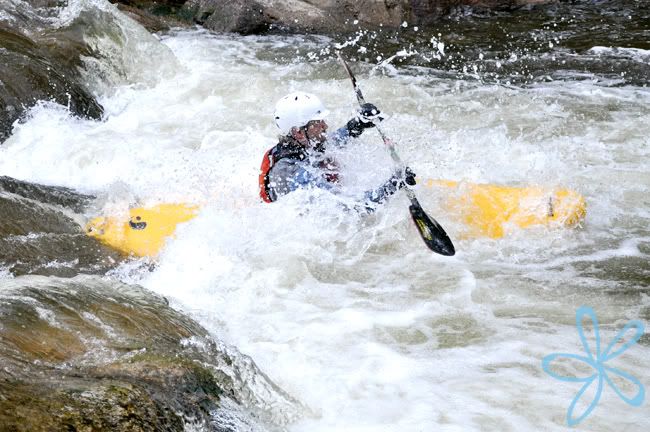 Then, we made our merry way to the Twenty Ninth Street outdoor mall for, again, FIREHOUSE SUBS!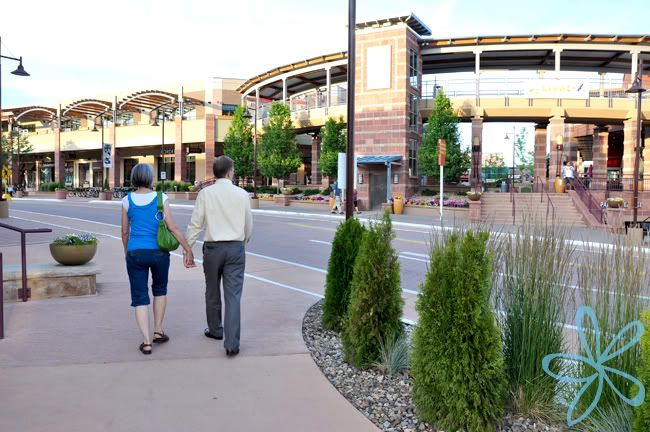 I got the same thing cause I'm adventurous like that.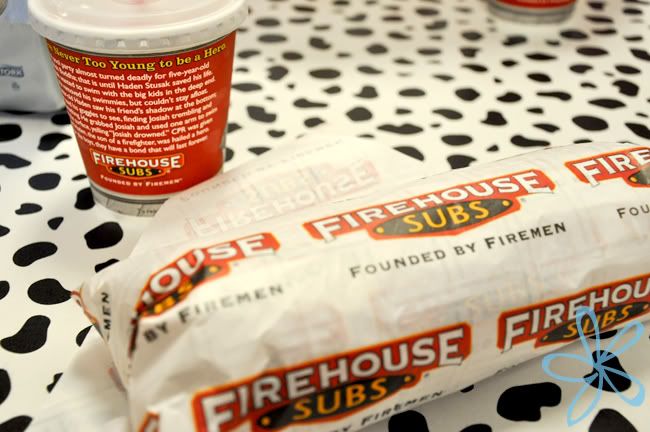 Someone was even nice enough to park my Mini Cooper in the covered-lot for me.
How sweet ;)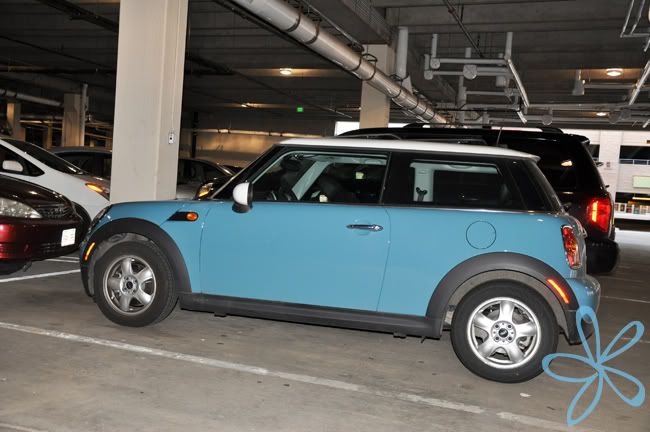 This is basically where the trip ends (mwer mwer mwawr10). For the rest of the evening the parentals11 made flight and travel preparations and we took off bright and early the next morning.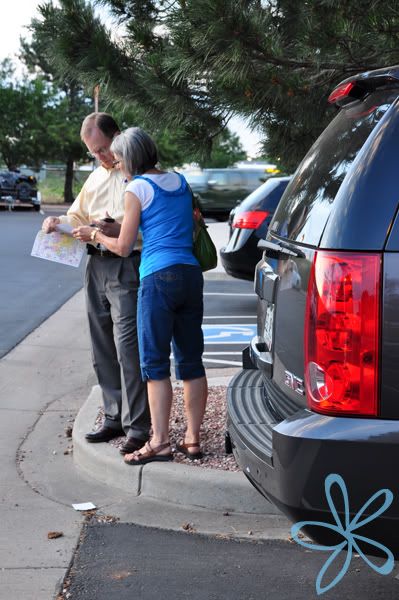 Check out that Boulderian9 sunset!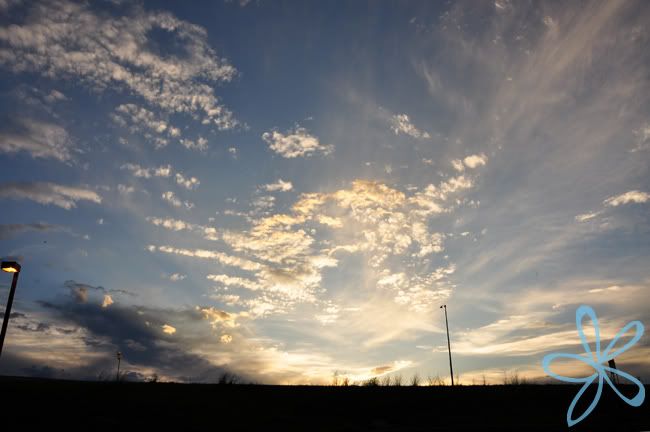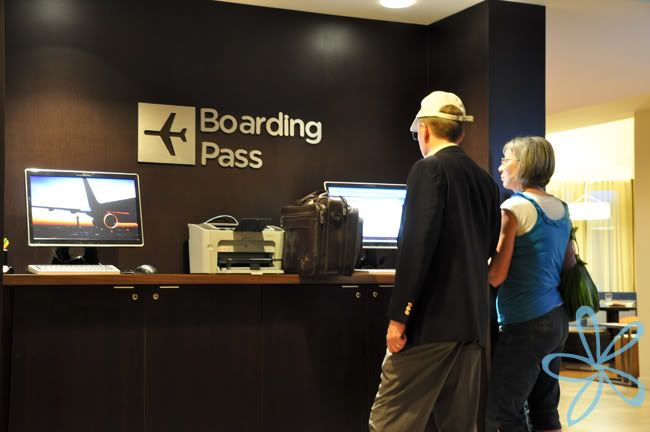 The sunrise the next morning at like…5:30AM!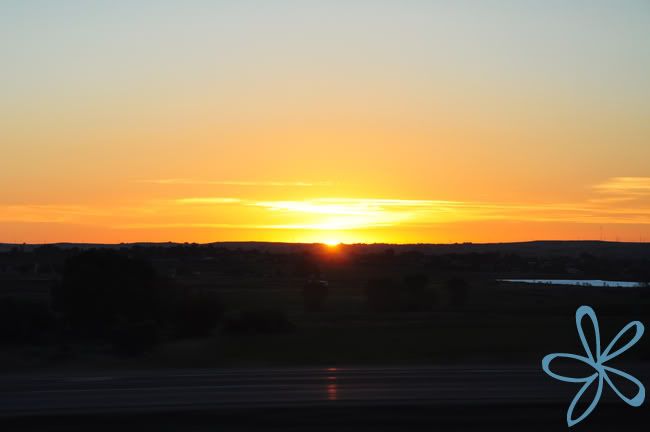 Back at the Tipiesque12 Denver Airport.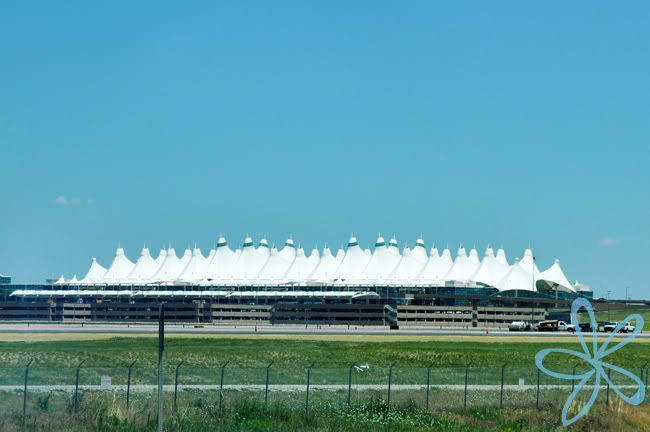 AH! Clouds. My heart. These airplane guys seriously need to consider cleaning their windows.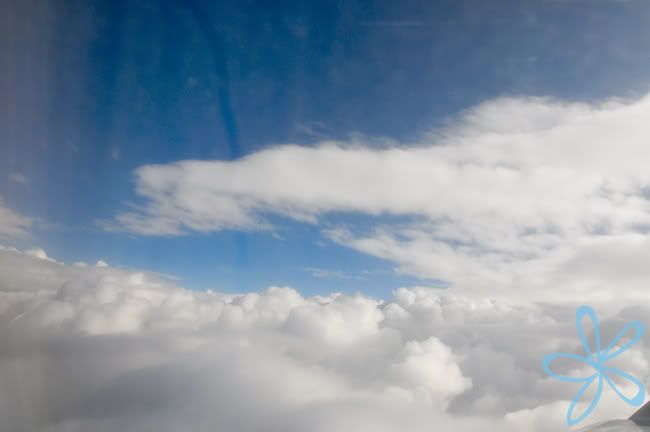 Back home again…if that statement makes you as bummed as it does me, then you'll be happy to know that the San Diego business trip is two weeks away! WAHOO!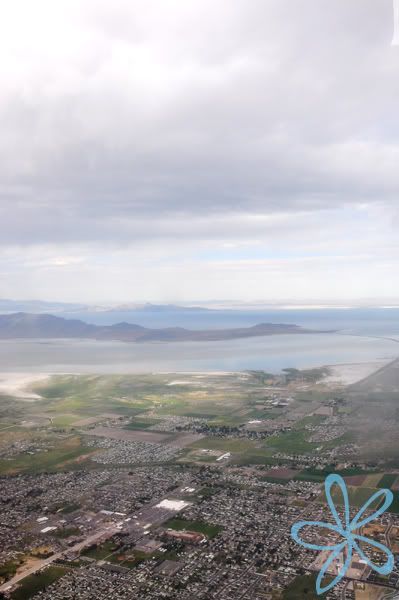 1 Madre – a reader asked me recently why I call my mom "Madre." It is, afterall, the Spanish word for "mother." However, other than that, I'm just known for having an abundance of strange nicknames for my close relations.
2 mucho – here I go using Spanish words again. "Mucho" is the Spanish word for "much" and I guess that I've just made a habit of speaking Spanglish on a regular basis to mix things up a bit.
3 pathchwork-quiltiness – having the look or feel of a patchwork quilt.
4 Vannaing – referring the displaying-gesture made by Vanna White, assistant to Pat Sajak on The Wheel of Fortune game show.
5 Salt Lakesque – having the look or feel of Salt Lake, the capitol city of Utah.
6 perdy – an unusual way to say the word "pretty."
7 deliciosity – having an abundance of deliciousness.
8 horse-dogs – referring to dogs that are as big as horses
9 Boulderians – a person, place or thing from Boulder, Colorado
10 mwer mwer mwawr – depicting the sound a trumpet makes when something disappointing happens. Most often heard in cartoons.
11 parentals – an unusual way to say "parents." Originally coined by my friend Lindsey.
12 Tipiesque – having the look or feel of a Native American tipi dwelling.
Wow, suddenly lunch is soundin' real good. Have a perdy6 day, folks!