This morning Madre, Dad and I went to our neighbor's annual flag raising ceremony. I've never taken the opportunity to go before, but I'm glad that I did.
Truly, The Independence Days of years past haven't been much more to me than a chance to watch parades and fireworks, listen to John Phillip Sousa, eat hotdogs, attend carnivals, and occasionally put my hand over my heart. Unfortunately, until now I've missed out on the true unity, honor, patriotic-pride and sacredness of the birthday of our beloved country.
Several weeks ago, I sat in the passenger seat of my friend Devin's car as we drove to get ice cream and talk, just like the good ol' days. The following Sunday, Devin would be deployed to Iraq to serve our country.
"Are you scared?" I asked him quietly. "Honestly? I'd be lying if I told you I wasn't nervous."
For as long as I've known Devin he has been enraptured with an ambition to serve his country in the armed forces. He has the ability to see the good in everything and everyone and reminds me of my own each time I begin to doubt it. It is for these reasons among many that he is absolutely my hero and one of my very best friends.
In our high school history class we were assigned to present on The Bill of Rights and the first amendment of the Constitution. I remember how inadequate I felt during that presentation. I've never been very good at regurgitating historical facts. Devin was the opposite and, unknowingly, opened my eyes to the truly miraculous freedoms that we enjoy as citizens of the United States of America.
I am grateful for the divine inspiration given to our devoted forefathers, as they laid the foundations of this free land. I am grateful for the courageous men and women who have heroically given themselves to the cause of liberty, justice and independence, both today and in years past.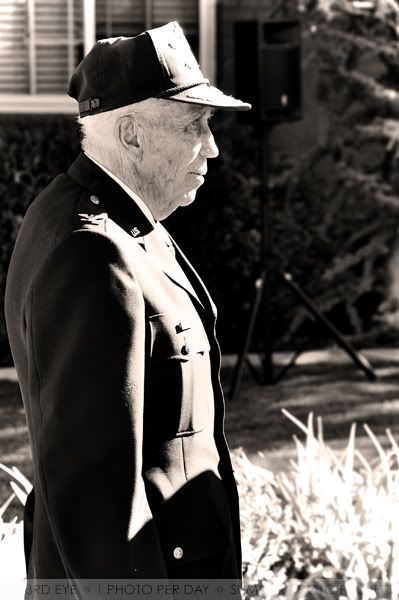 Today as the boy scouts carefully unfurled the banner of our freedom and raised its stars and stripes up the flagpole while Jack Tueller, a pilot of WWII, played those well-rehearsed taps on his old trumpet, my heart burned with pride for the unity and freedom we enjoy in this land each and every day.
May we, as citizens of the United States of America, continually strive to strengthen and maintain that unity each day of our lives and pray for the safety of our beloved soldiers.