At Anthropology

(go figure!)
Yes I did and she gave me a hug!
She is just as sweet as she seems on her blog.
Keep her in your prayers.
Then I went to the movies with the fam:
Dad, Mike & Bro. McConkie saw Avatar
Then, we went to Burger King:
Then I read this for hours
Then we went to the annual New Years Eve party at McConkie's:
a lot!
Best quote of the evening:
"Man, we're just getting older every year aren't we?!"
With banging pots and pans,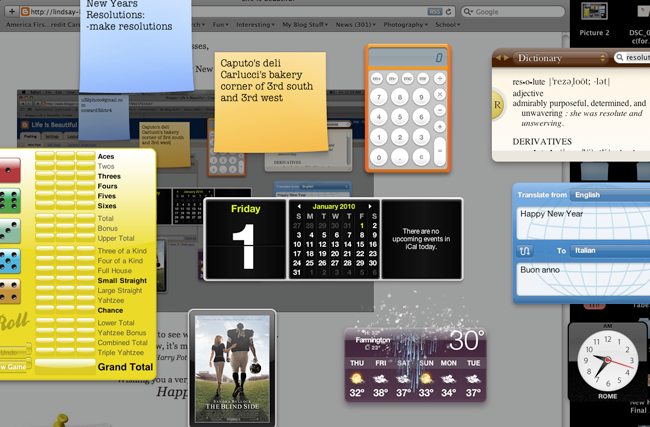 I can't wait to see what's in store this year.
(Watch out Harry Potter, you have a competitor)
Wishing you a very abundant New Year!