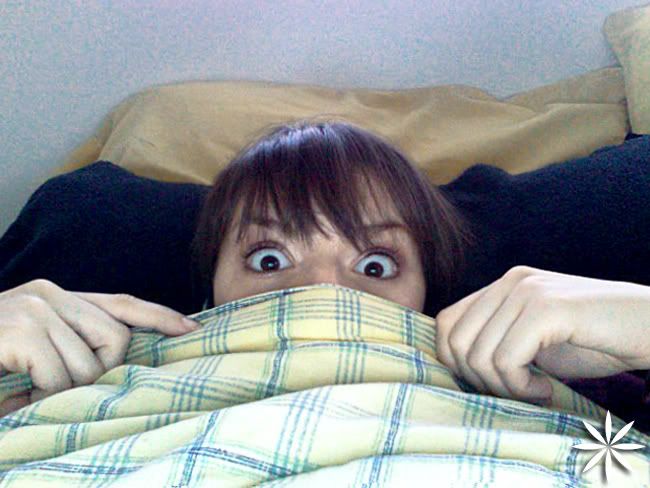 Sleepy. Unfocused. Dizzy. Loopy.
I was guided into a plain room with white walls, ceiling and floor,
But it didn't look like heaven,
More like a dull and cold prison or a torture chamber.
The lady in aqua scrubs asked me to lay down on the table.
"Deep breaths" I told myself.
They strapped down my arms and feet,
Stuck heart-moniters to my chest,
"Good veins" they commented.
"I get that a lot," I thought, blushing.
Then the surgeon entered with a syringe
And pumped his magic sleeping potion through my system.
I heard beeping and distant voices.
I opened my eyes and looked up at an unfamiliar ceiling,
Which puzzled me, but I was too tired to react.
The lady in aqua scrubs helped me sit up
And I sat, quiet, like a stargazer contemplating the universe
But not fully understanding.
The girl in the bed next to me was not herself.
I don't know her personally,
But I could tell that she was not "like that" on a regular basis.
Then, I was guided to the car.
Madre was in the driver's seat waiting for me.
She covered me with my coat and turned up the heater.
My legs shook uncontrollably.
Was I cold? Was I in shock?
The heat sunk in and slowly calmed me.
My wisdom teeth are gone forever.
I have a feeling I won't miss those teeth,
But I sure hope the wisdom grows back soon,
And brings with it the
normal size
of my face.
Enjoy some of Brian Regan's wisdom tooth humor...
And have an enjoyable weekend, cute people!
P.S. Thank you for the well-wishes and the pu
re
é
d
non-dairy products.