...life has been good to me!
For more details, read on.
You saw Cruella and Peacock
already
...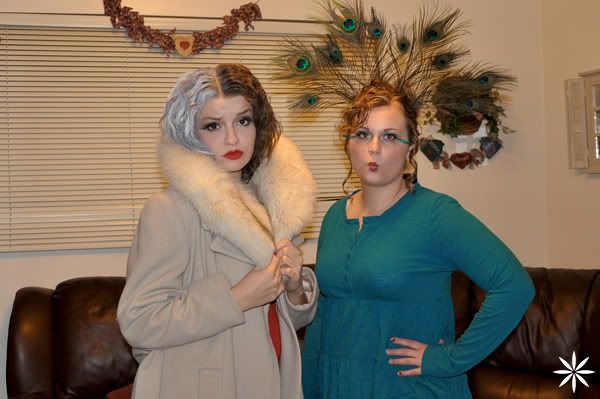 But I wanted to be something else on Halloween itself...so did Nicole.
So here we are as The Bride of Frankenstein and the Angel. I love this costume!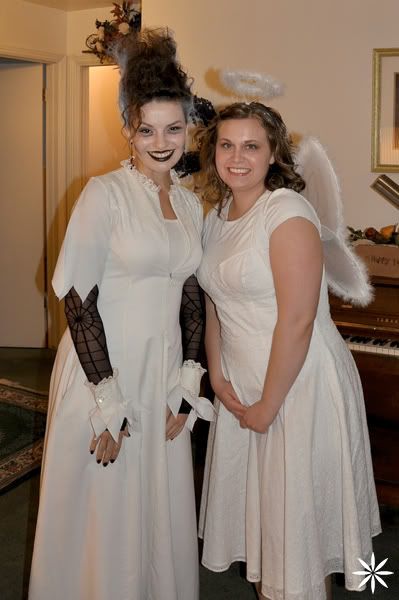 My sister-in-law Kara helped me with this awesome do. Thanks Kara!
It involved: gel, blow drying upside-down, three-barreling upside-down, hairspray, backcombing, hairspray, styrofoam, bobby-pins, hairspray, white temporary hairspray dye...and hairspray. If it wasn't so weird, I'd probably do it more often.
It's strangely addicting having really tall hair!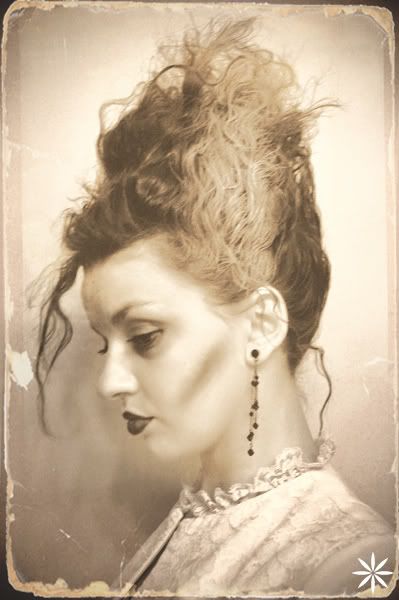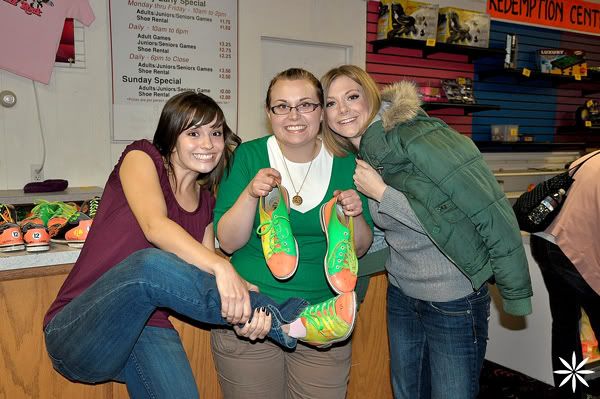 Check it out! They heard I was coming so they stamped my name on the bowling balls!
...jk...but I still think they're awesome!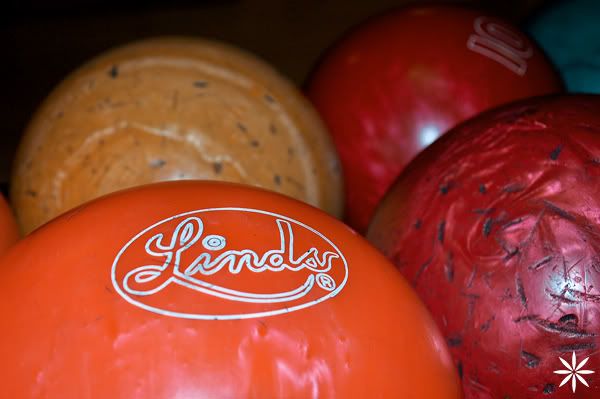 Thank you for the kind birthday wishes, everyone!
Feathy Lou and Joseph got me these lovelies and decorated my room all cute and princessly! I decided to keep the streamers up for as long as they'll stay. It's fun walking through them every time I exit and enter my bedroom. Thanks Feath & Joseph!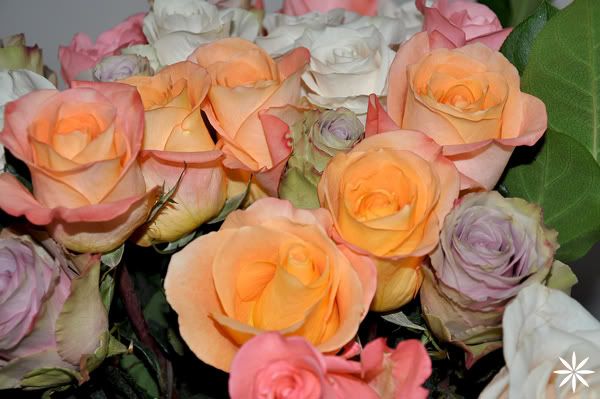 Madre took me to IHOP for breakfast and got me

(drum roll)

my very own

tennis racket

!
So excited to take this to the court and
Venus
it up! Thanks Madre and Dad!
(not such a good picture, but I'll get some action shots on the court one of these days)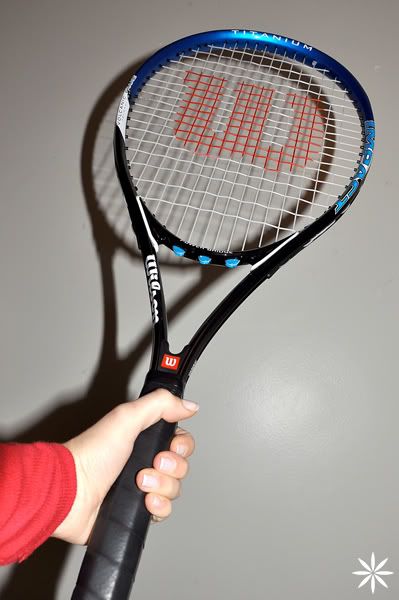 Sir Scott got me some hot chocolate because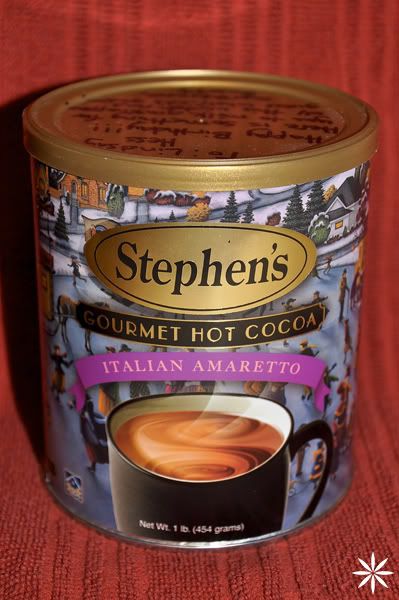 I made a stop at good ol' Kohl's before I headed to school. Apparently I'm really good at convincing myself that I don't have enough clothes as it is. This is the outcome of yet another successful visit to that oh-so inexpensive addiction of mine, Kohl's. Gotta love cute and cheap!
"It's my birthday present to me! I'm...so...happy!"
(name that movie)
Trav took me to a little piece of heaven called The Cheesecake Factory for dunch
(or is it linner?)
and got me a print of my favorite painting ever, "The Red Kerchief" by
Mr. Claude Monet
.
Monet finished this portrait of his wife Camilla shortly after she passed away. Thus, the symbolism of their separation with the closed door and her longing glance as she passes by out in the cold. This is one painting that Monet never sold. In fact, it remained at his bedside until he passed away in 1926. I love that story, beautiful! Thanks Travis!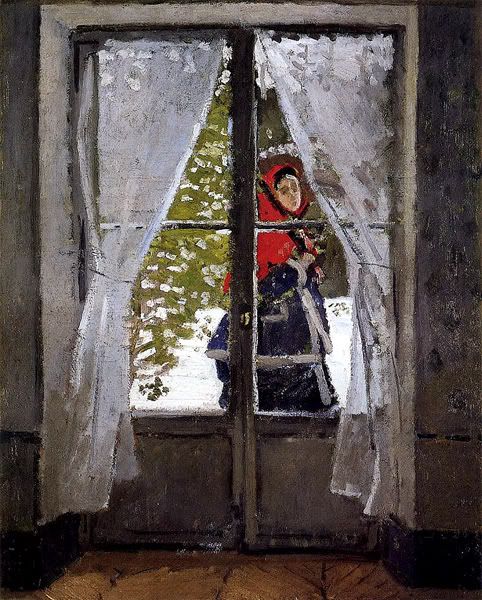 John and I take late night runs to the grocery store to get banana milk on a regular basis and he always gets me a Propel or Fuze whenever I'm not with him.
Thus...his present to me. Thanks Johnny-O!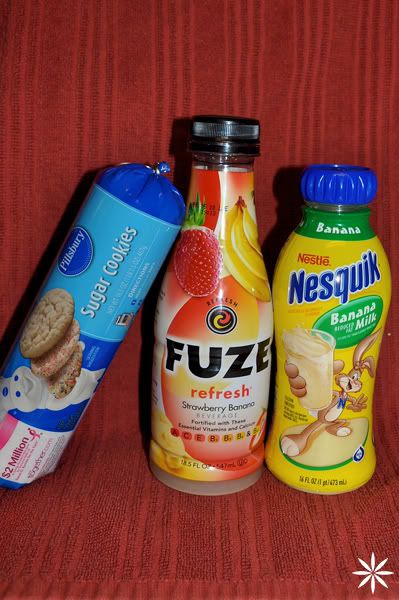 And...this is what I did with the fam when I finally got home from school at 9pm:
"For She's a Jolly Good Fellow"
(it's my grandparent's Australian tradition)
,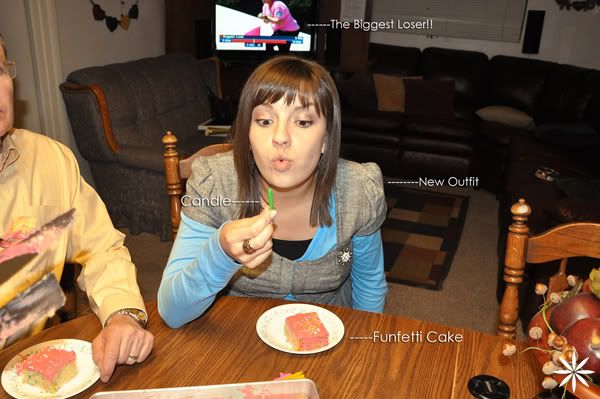 It has been a fantabulous week
Have a lovely weekend, cute people! xoxo