Spring Break seems like so long ago, especially with all of this wet, cold, nasty snow trying to steal Spring's thunder
(figuratively speaking)
. Well, the snow cannot take away the magic of reliving Spring Break through picture form...
My sister-in-law, Kara, pointed out one reason she loves Moab - everything is set in complimentary colors: orange rocks against the blue sky, green sage against red rocks...not so much yellow & purple in there, but you get the idea.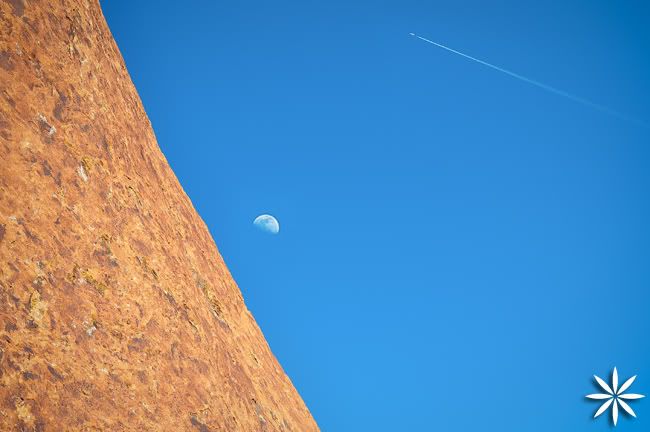 Landscape Arch...looking more and more like "delicate" arch.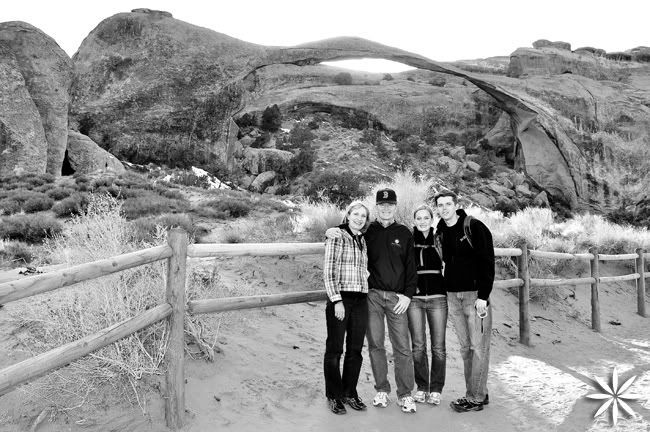 Feathy and I take this picture each time we go to Moab. I'll have to post them side-by-side.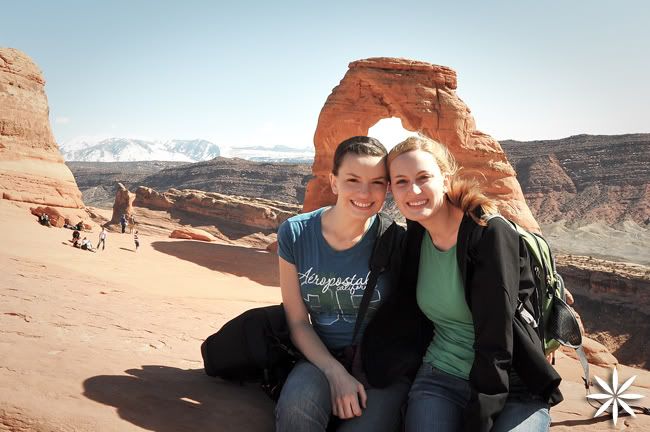 And you thought being a
3rd
wheel was bad... jk ;)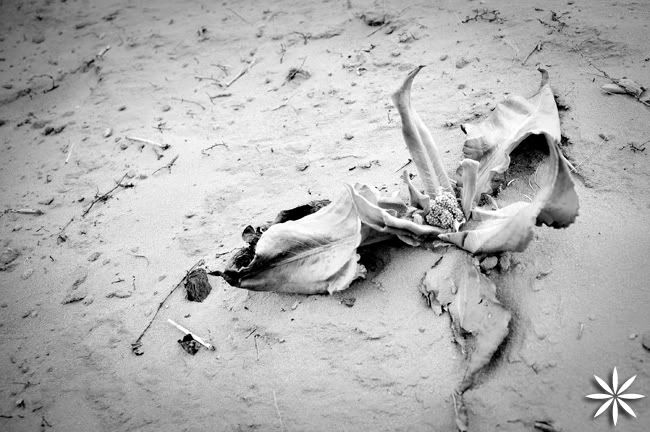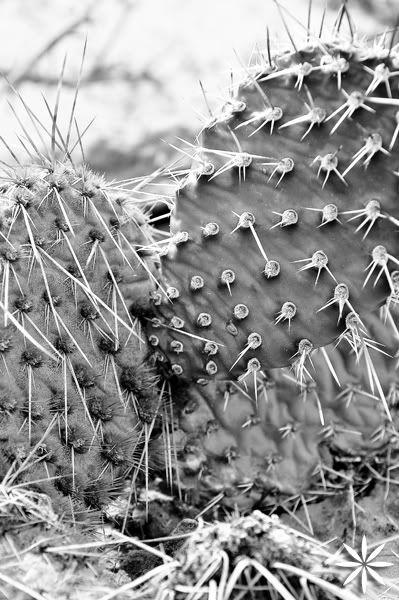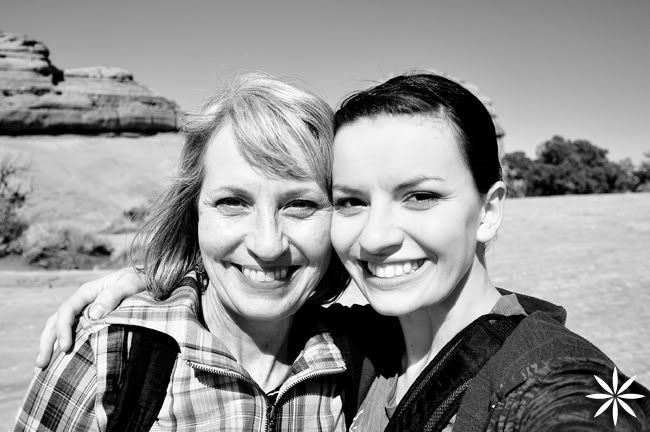 Ok, I love
(LOVE!)
the trees at Arches. Each one has so much unique character and personality... that said, I apologize in advance for how many pictures I took of them. I just couldn't get enough. Cello, they're ancient.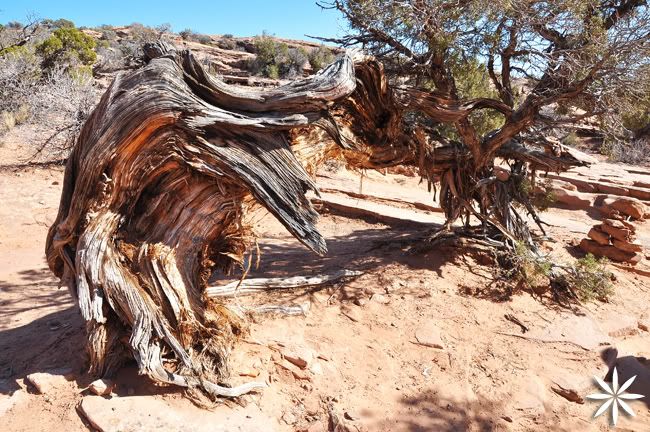 The trail back down to the parking lot from Delicate Arch. Isn't it beautiful?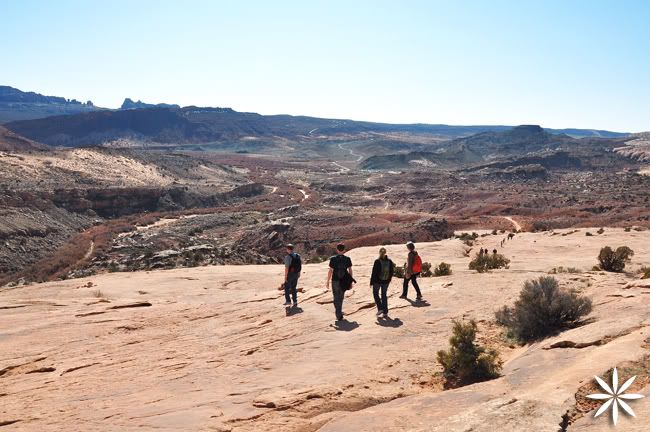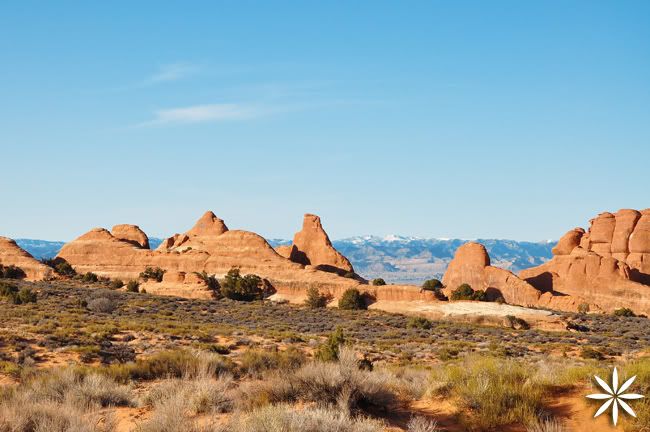 Another thing I love about Arches is that you can find SO many images in the weathered rocks. This one is one of the Window Arches. I think it looks like the front facade of a house with a door, window and a chimney on the left. Do you see it?
Feathy & Joseph are a cute couple. They stopped in the middle of the trail to take a picture of themselves, so I took one of them, too.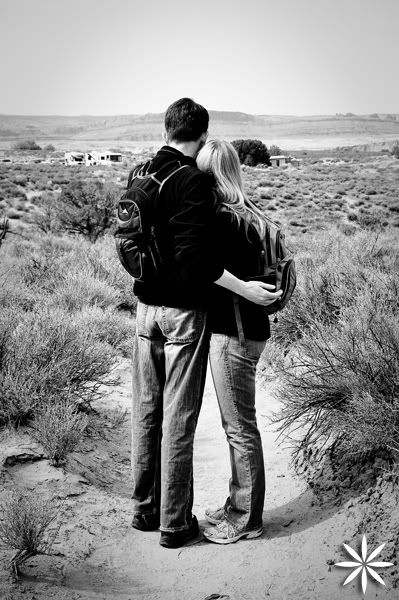 More Window Arches. Kara called them "Zorro's Mask."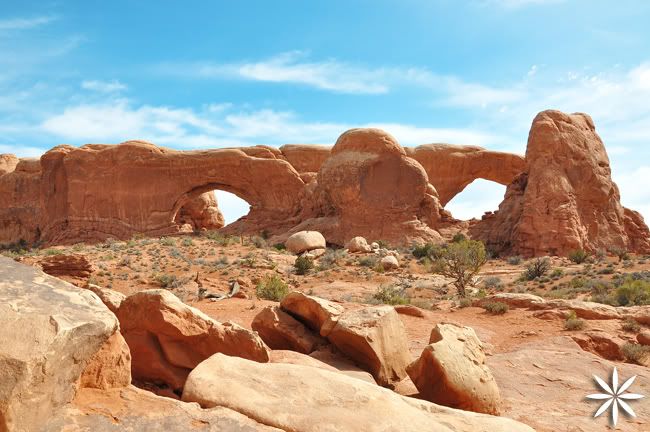 Ok, tell me you don't see a lion in this big guy. Just picture it saying, "Simba," in a booming voice like James Earl Jones' and you'll see what I mean.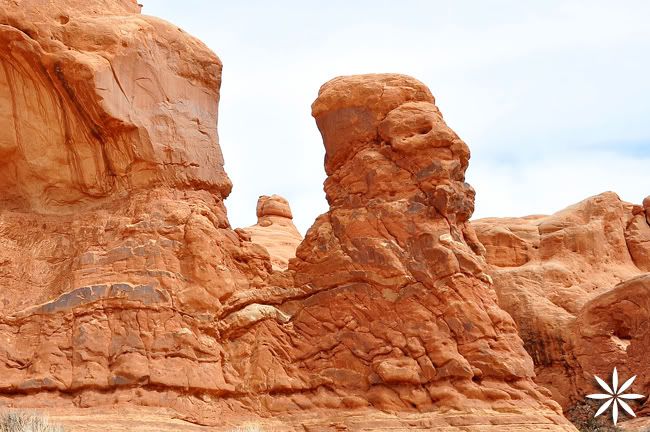 Double Arch in all its
(their?)
glory.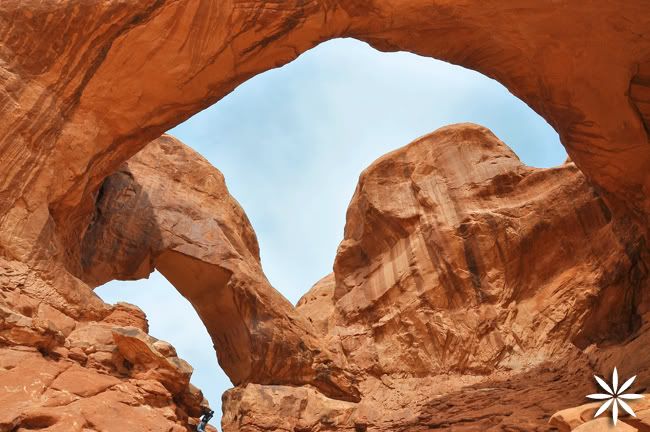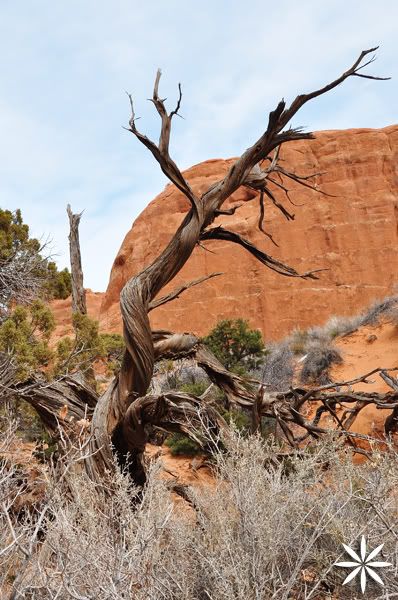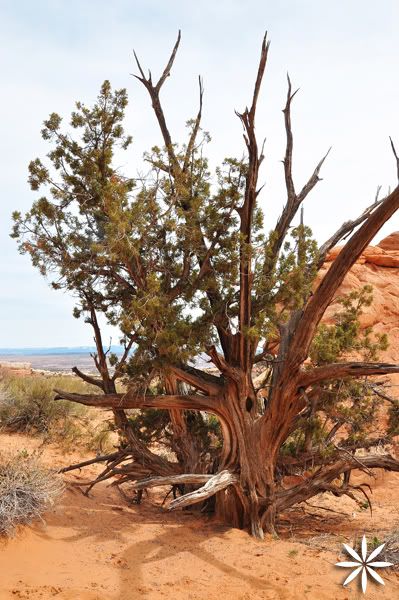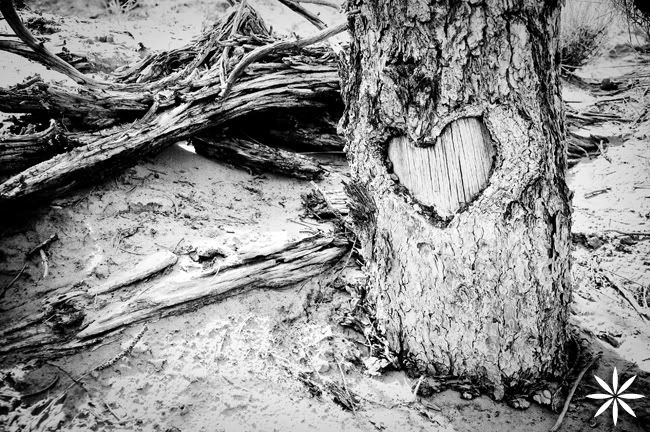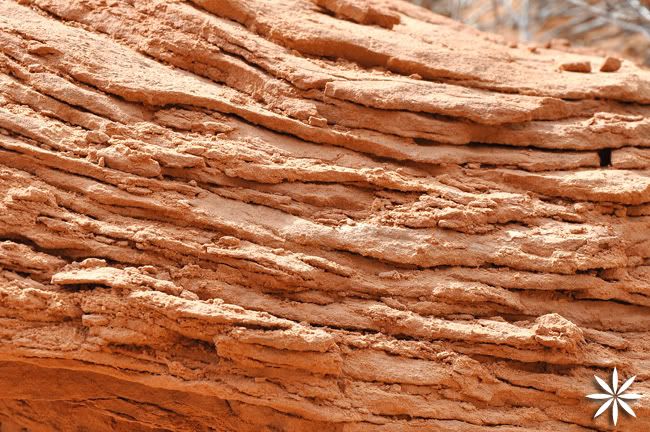 This is the Devil's Garden loop
(roughly 6 miles)
. And yes, that is a giant puddle that we got to climb around. It was intense. The trail marker said "Primitive," but what it should've said was, "Primitive indeed," as one man cautioned as we passed on the trail.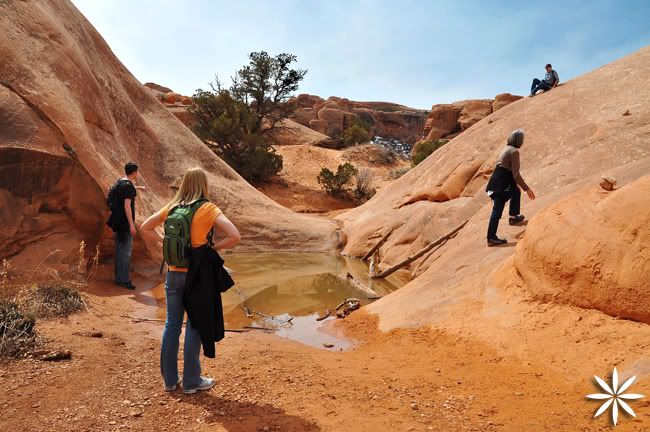 So steep! Look at my sweet gentleman of a dad.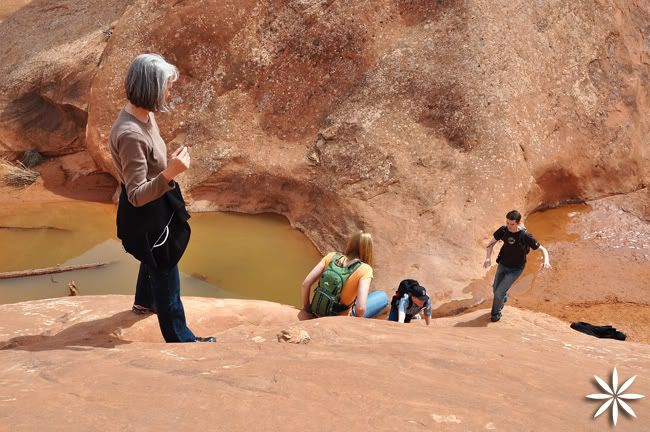 Mom came right down behind me and nearly plowed me into the puddle, so I slid a bit faster.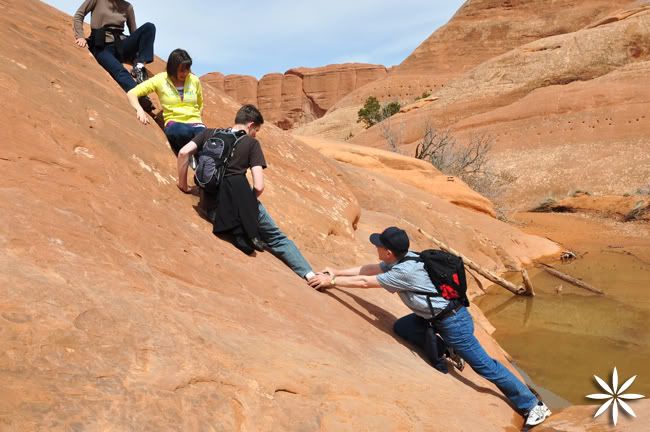 And we all laughed pretty hard when the "ordeal" was over. Especially me, cause I'm a laugher.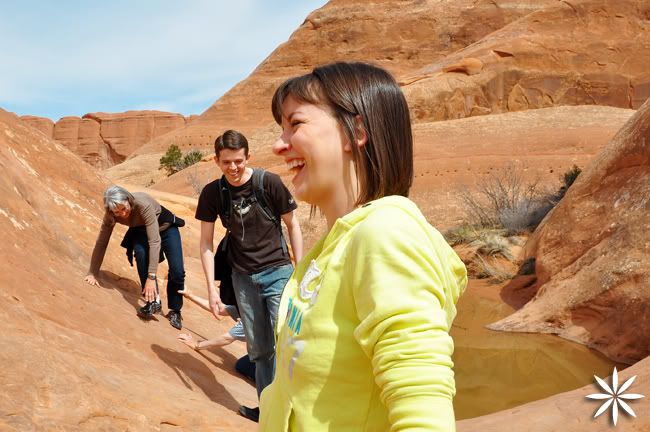 Yeehaa! Conquered that massive puddle!
The trail was SO cool. We all agreed that we felt more like explorers than tourists. This li'l beauty is Double O Arch.
Trees growing out of rocks.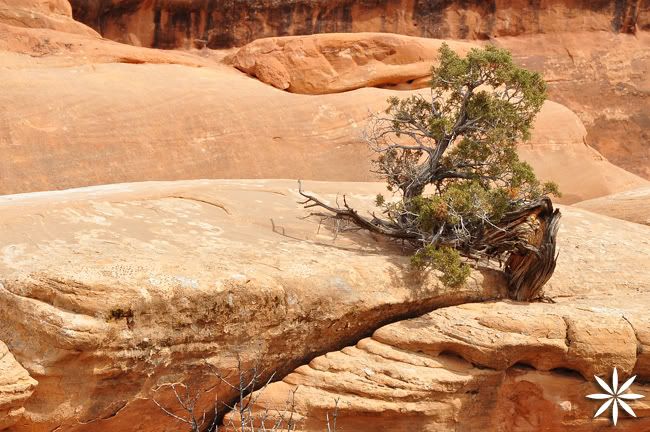 We stopped at Private Arch for some Subway deliciousness and rejuvenation.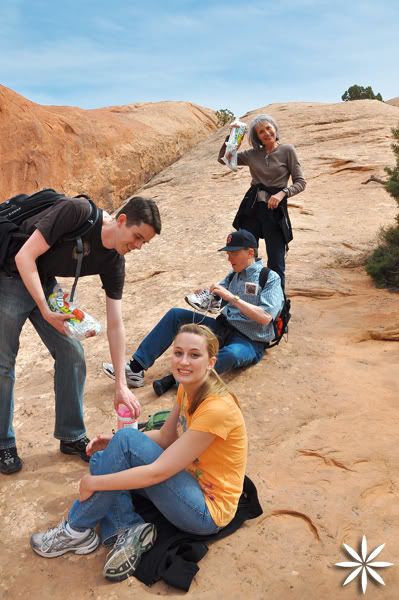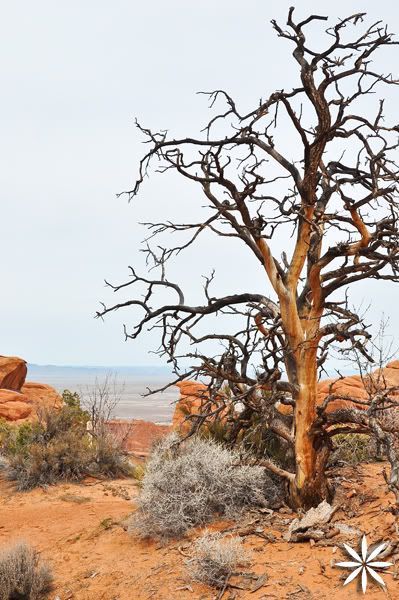 Beautiful view. I love the fins.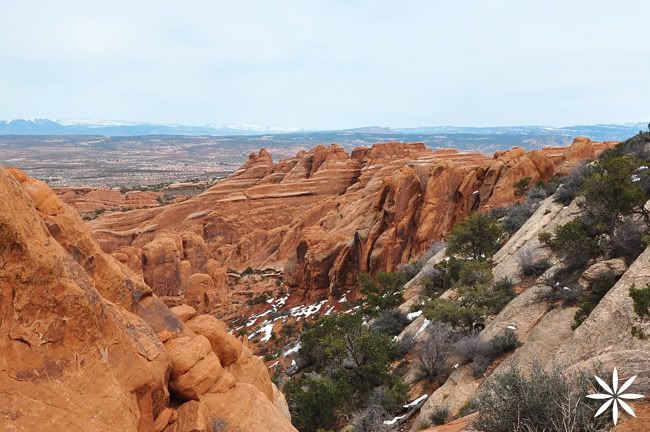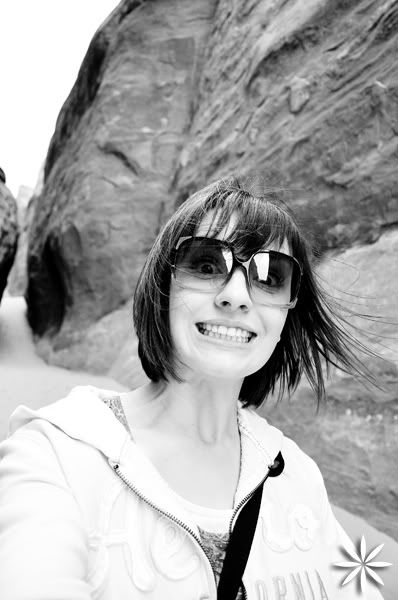 Walking on top of the fins, however, is another story. This one was A LOT steeper than it looks. Like 30 foot drop off on both sides and serious winds threatening to blow us off the edge. I think I crawled on my hands and knees the whole way down.
See why I love the trees?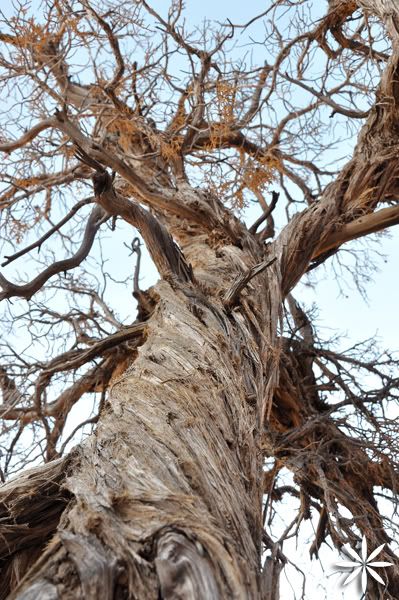 We all survived and lived happily ever after!