Consider me sighing THE longest sigh of relief and happiness on the face of the Planet Earth.
It's a record breaking sigh I tell you.
(not counting that exam on Wednesday)
I can only imagine how relieved all of you are at that news.
Can I just say thank you to all of you patient people for your words of encouragement?
It means a lot to me. Thank you!
No more lonnnnng and draaaaaining complaaaaaining sessions from yours truly,
Just motivational blisssss in rich abundance all the livelong Summer!
The celebration

(yes, of course I celebrated)

began with a bubble bath and "Just Like Heaven" immediately when I got home Wednesday night from my
13 hour day
of final classes and projects out the wah-friggin'-zooooo.
The celebratory giddiness and joy continued with a Girls Afternoon Out in celebration of my sister Kimmy's birthday at The Olive Garden! $5.99 for endless soup, salad and breadsticks?
My niece Binny took this first picture..
Unfortunately, I wasn't ready.
Or, at least, my hair wasn't.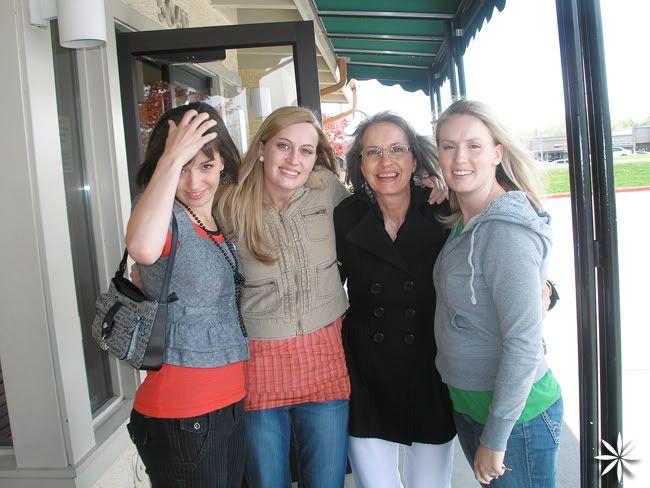 Then a nice lady asked if she could take one of all of us... and I blinked.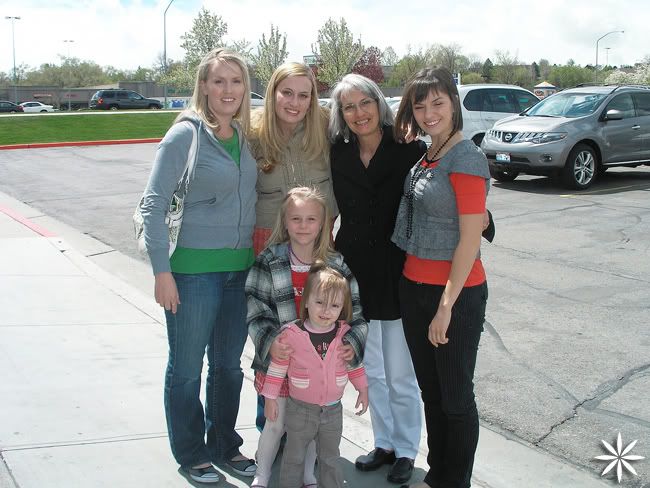 Oh well. If life was perfect we wouldn't be here.
My ward has a talent show tonight, I'll see what I can do about posting a video of my talent
...if it isn't too embarrassing, that is.