**Post revised 4/25/11 @ 5:13p with new photos
We interrupt this unannounced blog hiatus to bring you a word from our...uh...sponsors?
Ok, basically I just finished a project and wanted to show you how pretty it turned out.
(whoa, suddenly I'm a cheerleader)
(like Moo Juice - it's flavored milk)
A bottle labeling and packaging project
Yellow Drink: HORCRUXES - Commotion Potion
Brought to you by "Harry Potter 7" & the Retro era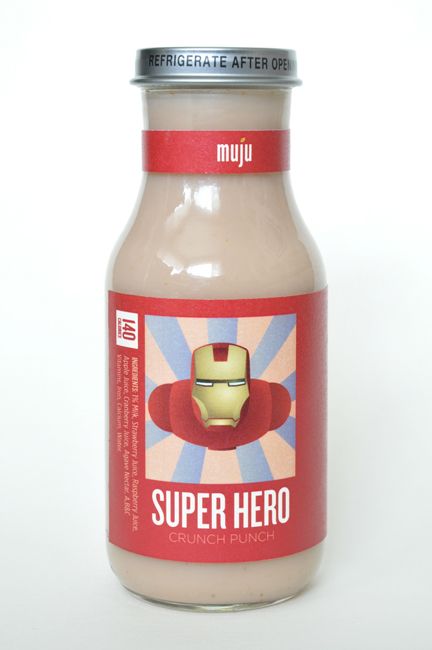 Red Drink: SUPER HERO - Crunch Punch
Brought to you by "Iron Man 2" & the Art Deco era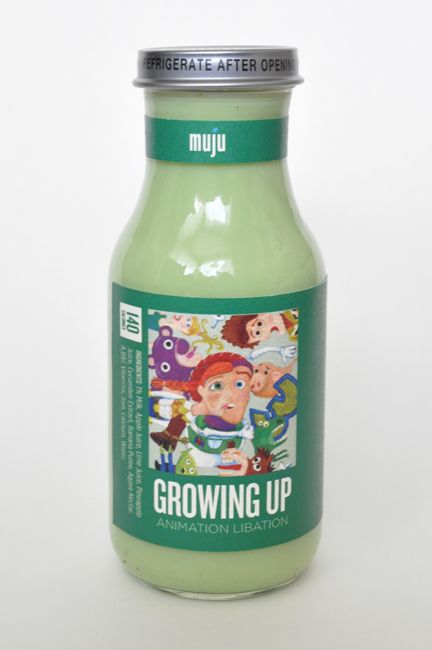 Green Drink: GROWING UP - Animation Libation
Brought to you by "Toy Story 3" & the Cubist era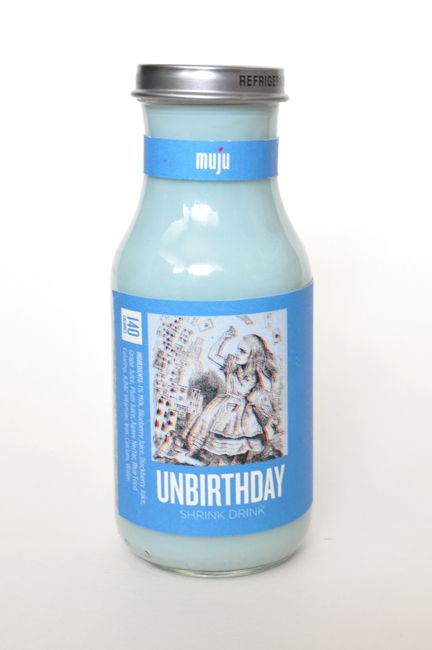 Blue Drink: UNBIRTHDAY - Shrink Drink
Brought to you by "Alice in Wonderland" & the Borrowist

(my made-up)

era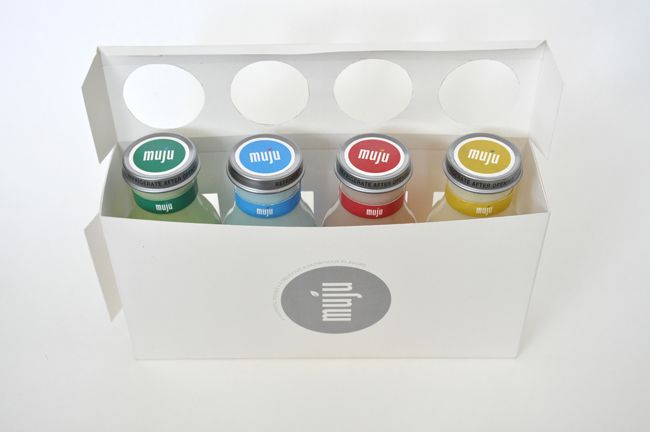 The package, workin' it for the camera.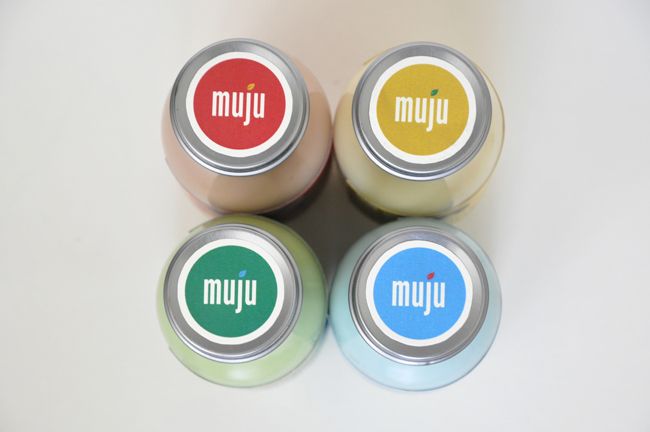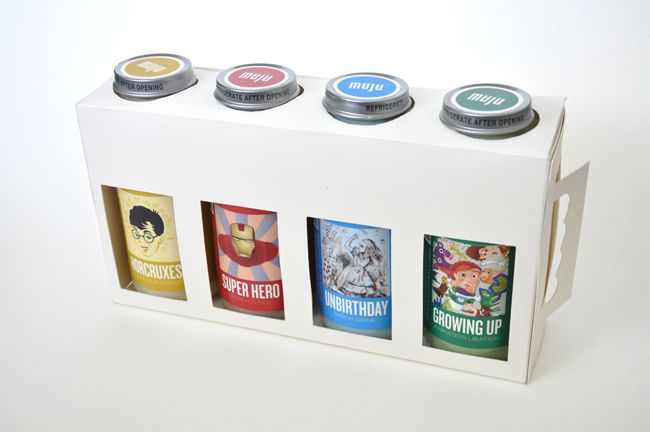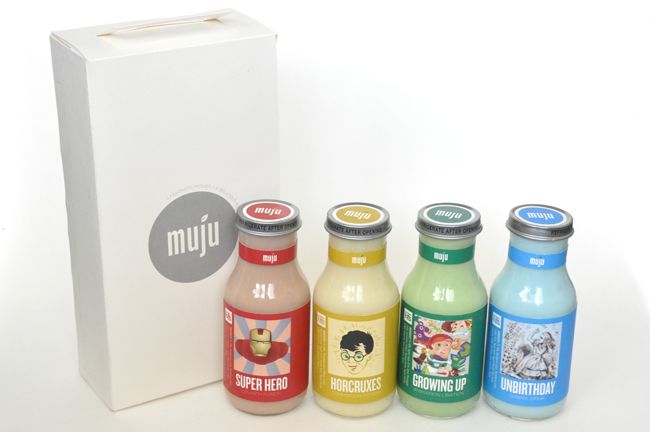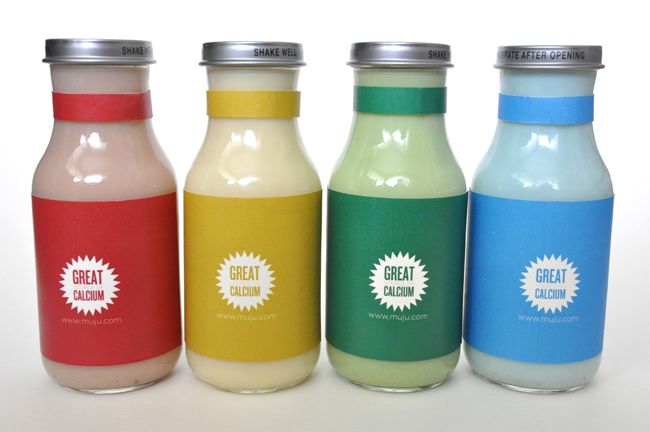 And now, back to our regularly scheduled program,
And off to class for me :)